Safe Holiday Shopping Tips from the WV Attorney General's Office
Tips for Safe Holiday Shopping Online and in West Virginia Stores
Whether you're shopping online or in West Virginia stores this holiday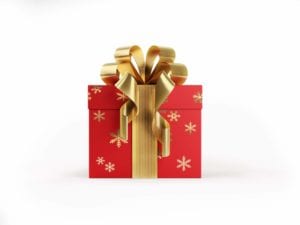 season, the tips below will help keep you and your finances safe.
Use credit cards instead of debit cards. Credit cards provide greater consumer protection. Credit cards also make it easier to dispute fraudulent charges, including charges related to goods or services that do not arrive as promised.
Paypal. Use secure payment systems like Paypal when shopping online. Paypal offers similar protections to credit cards and offers additional ones, too. Using Paypal also helps provide greater assurance that you're not sending money to an online scammer.
Lock Presents in Trunk. When shopping at West Virginia stores, lock presents in the trunk of your vehicle to decrease the likelihood of a vehicle break-in and theft of your gifts.
Holiday Shopping Tips from the IRS and Partners
Below are additional safe shopping tips from the IRS and its partners:
Look for the "s" in "https." The "s" in the opening URL stands for security. Always look for "https" – example, https://www.westinjurylawyers.com – before sharing any information about your identity or your credit card/bank information. The "https" means the site, like this one, uses secured, encrypted technology.
Don't use a public Wi-Fi to shop online. Unsecured hotspots can be used by thieves to peek at your transactions. Do not make online purchases or financial transactions while connected to a public Wi-Fi.
Avoid phishing emails. Your inbox will likely fill with all kinds of "special" offers that you never requested, from online companies unknown to you. Avoid clicking on any links within emails from unknown sources or downloading any attachments. Beware of emails asking you to update your accounts, for example from your credit card company, bank, tax software provider or internet provider.
Skip online employment offers. Along with retail "special" offers in your inbox, the holiday season also brings special, unsolicited job offers – promising "mystery shopping" jobs or work-from-home employment for extra cash. These often are ruses to steal your identity. Think before providing your Social Security number, financial information or identity information to any online source.
Shop with reputable online retailers. If a retailer is unknown to you, check them out a bit before providing any information. The Better Business Bureau is a good place to start. You also can do a general internet search for customer reviews of the company.
Review financial statements frequently. Keep a close eye on your credit card and/or bank statements. Quickly alert your financial institution to any unauthorized charges or withdrawals.
To learn additional steps you can take to protect your personal and financial data, visit the IRS's Taxes. Security. Together.
Free Consultation with a West Virginia Personal Injury Lawyer
At West Law Firm, we wish you and your family a safe holiday and safe holiday shopping. However, if you believe you have been scammed or the victim of identify theft, the West Virginia Attorney General's Office Consumer Protection Division may be able to help. Their Consumer Protection Hotline number is 1-800-368-8808.
Also, if you or a loved one has been injured in a West Virginia accident or by negligence, we invite you to call one of our experienced West Virginia personal injury lawyers for a Free Consultation. At West Law Firm, there's never a fee unless and until you recover compensation.
Brooks West is a personal injury lawyer, founder, and President of West Law Firm. He has been helping those wrongfully injured in West Virginia for almost two decades. The results and service he provides his clients have earned him membership in the Multi-Million Dollar Advocates Forum and the AV Preeminent Rating from Martindale-Hubbell. Brooks is most proud of the many 5-star reviews he has received from satisfied clients.