Auto Accident Deaths on the Rise, Here's Why and How to Protect Yourself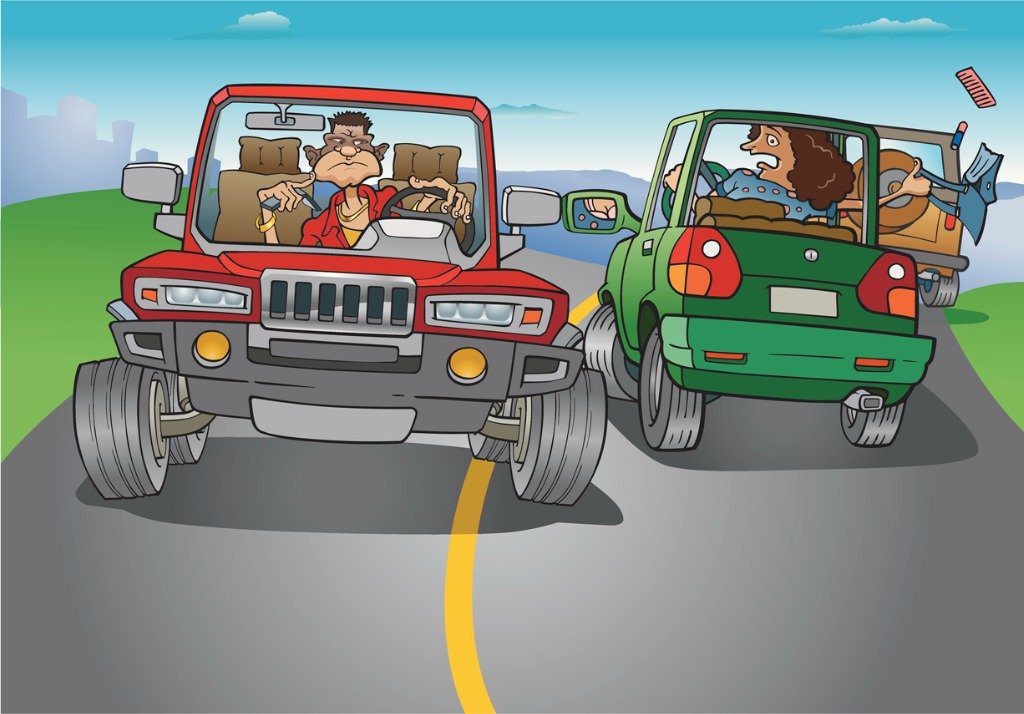 At the beginning of COVID, many people stayed home altogether, meaning fewer cars on the road and a reduced chance of auto accidents. However, now that people are returning to "normal" life, this means more cars on the road, and for reasons that are not clear yet, it also means more reckless driving. For example, the number of road-related deaths in 2021 increased 9% compared to 2020. Over 46,000 people died in 2021 due to auto accident-related injuries, and that's also an 18% increase from 2019.
Reckless Driving the Most Likely Cause of Increased Auto Accident Deaths in WV and Beyond
According to the Vice President of Government Affairs at the National Safety Council, the cause for such an increase in traffic fatalities is not yet known, but early signs point to higher rates of speeding, drunk driving, distracted driving, and fewer people are wearing their seatbelts. All of these behaviors are indications of reckless driving. These trends mean that West Virginia drivers should be prepared for the possibility of more traffic as the summer approaches and a higher number of people engaged in reckless driving behavior.
How to Protect Yourself from Reckless Drivers
Defensive driving is one of the most effective ways to avoid an accident. Below is a list of defensive driving tactics inspired by a list from Nemours' TeensHealth:
Think Safety First. In other words, make safety your top priority, not texting, music, or getting to your destination quickly.
Be Aware of Your Surroundings. Check your mirrors frequently and scan conditions ahead of you. This may seem obvious, but it's easy to get distracted or start thinking about the past or future and drive on "autopilot".
Do Not Depend on Other Drivers Following the Rules of the Road. Assume other drivers will run red lights and stop signs (because sometimes they do) and be prepared to respond.
Don't Follow too Closely — Follow the 3 to 4 Second Rule. Here's an article detailing the 3 to 4 second rule.
Have an Escape Route. This is especially important in congested traffic. For example, I like to be in the right lane in congested traffic where I can pull over onto the shoulder if I have to stop suddenly and another vehicle might rear-end me.
Cut Out Distractions. A distraction is anything that takes your attention, even a part of it, away from driving. Obvious forms include cell phones, and texting while driving.
Common Causes of Reckless Driving
There are many different causes of reckless driving, all with the same underlying impact: they can cause accidents that yield life-changing consequences for a victim. Some of the most common causes of reckless driving accidents in West Virginia include:
Drunk driving
Distracted driving, including texting and driving
Driving under the influence of drugs
When someone else causes an accident because of their own negligence, a surviving car accident victim might be able to pursue damages in a personal injury lawsuit.
Reckless Driving is a Crime in West Virginia
Reckless driving carries serious penalties in West Virginia for the accused driver, both in terms of possible criminal consequences and the potential of an injury lawsuit.
For example, someone who is convicted of a reckless driving misdemeanor in West Virginia can be put in jail for between five and 90 days, fined between $25-500, and faces more substantial penalties if this is not their first offense. There are other issues associated with causing bodily injury to another person in a reckless driving accident, too. This includes jail time of up to six months and fines as high as $1,000.
Auto Accident Victim Rights in West Virginia
West Virginia's laws protect victims who have been harmed because someone else broke the law or engaged in dangerous and negligent behavior behind the wheel. Personal injury laws enable victims or their surviving family members to hold that party accountable when their negligence or reckless conduct harms others.
Given that many serious accidents are tied to costly injuries and long-term medical care, a personal injury claim is one of the only ways for a victim to get the financial compensation needed to pay their bills. It can be difficult for anyone to recover from a vehicle accident, but it's often very challenging for victims who know their accident could have been prevented. The law provides recourse for those victims to get the medical and other care they need, although some people will never live their lives the way they did prior to the accident.
Victims should always consult with a West Virginia accident and injury lawyer as soon as possible after the accident occurs. A lawyer can help you more clearly identify your rights so that you can decide what's the best course of action for you and your family.
What Compensation is Available If You've Been Injured in a West Virginia Car Accident
If you have been injured or lost a loved one in a West Virginia auto accident that was caused by someone else's negligence or recklessness, you may be entitled to compensation for the following harms and losses:
Past and Future Pain and Suffering
Past and Future Medical bills
Past and Future Lost Wages and Lost Benefits
Lost Earning Capacity
Loss of Enjoyment of Life
Property Damage
Punitive Damages When Appropriate
Any other Related Expenses of Economical Losses
Reckless driving cases are typically complex. Working with a WV reckless driving lawyer is one way to ensure you've considered all aspects of your legal claim and set yourself up for success. Gather your current medical bills and other expenses and prepare to meet with an injury lawyer for an initial consultation. Since you only have a limited amount of time to file a personal injury claim, it's a good idea to speak with an experienced injury lawyers as soon as possible.
Family Member Rights After Fatal Accidents
Surviving family members may be able to file a wrongful death lawsuit. In order to follow this route, you need to act quickly. However, if you are able to find a West Virginia wrongful death lawyer to help you, you could recover compensation to both assist with final bills and recompensate the family for the loss. While no amount of money will ever undo this wrong or return your loved one to you, recovering compensation can help you hold the responsible party accountable and allow you to move on.
It can be devastating to lose a loved one in a preventable car accident. If your family is coping with this tragic loss and needs support for what to do next, you need to speak with a lawyer.
Free Case Evaluation From An Experienced West Virginia Accident Lawyer
Were you or a loved one injured by another's negligence? If so, we invite you to call us for a free case evaluation so you can get your questions answered. At West Law Firm, there's also NO FEE unless and until you recover money for your losses. Call us today toll free at 877-943-9378 (WEST).
Brooks West is a personal injury lawyer, founder, and President of West Law Firm. He has been helping those wrongfully injured in West Virginia for almost two decades. The results and service he provides his clients have earned him membership in the Multi-Million Dollar Advocates Forum and the AV Preeminent Rating from Martindale-Hubbell. Brooks is most proud of the many 5-star reviews he has received from satisfied clients.