A Real Life Example of Injuries Caused by Medical Malpractice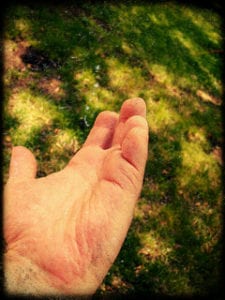 Charleston, WV –  Below is a real example of how medical malpractice can devastate a child and her family.  According to CNN, Ryan and Leah Jeffers had a perfectly healthy two year old daughter, Malyia, who loved to dance, sing, and entertain.  One Sunday, the Jeffers noticed that Malyia had a fever.  Her fever continued to climb, and markings like bruises began to appear on her cheeks.  The Jeffers rushed Malyia to the emergency room.
Once the Jeffers arrived at the emergency room with Malyia, they waited five hours for her name to be called.  During this five-hour wait, Malyia's condition worsened.  She nearly died from the intense Streptococcus A infection that she was eventually diagnosed with.
Initially, when the Jeffers first arrived at the ER, Malyia was able to walk, but became weaker while waiting to see a doctor.  Her fever climbed from 101 to 103.
According to Malyia's parents, Ryan paced with Malyia and repeatedly asked the nurse to do something.  The ER nurse told them that Malyia had a slight fever and a rash.  Several people that came into the ER after the Jeffers arrived were treated and released.  When the dark, bruise-like patched became larger, the Jeffers approached the nurse again to no avail.  Finally, Malyia went limp in her father's arms.
At that point, Ryan Jeffers pushed his way into the ER and pleaded for a doctor to help.  Malyia's father asked the doctor "Does this look like a rash to you?" "No!" the doctor replied.  Tests showed that Malyia's liver was failing and that she had a Streptococcus A infection commonly referred to as the flesh eating bacteria.  The long wait was nearly fatal.
Malyia then needed several amputations.  Her family feels these amputations would have been unnecessary if Malyia had been treated by a doctor sooner.  Malyia had both of her feet amputated, her left hand was amputated and part of her right hand, including her fingers, was amputated.
Even though Malyia's parents have health insurance, their medical bills with co-pays are still astronomical.  They are also living in a room in the Ronald McDonald house, for which they pay $10 per day.
Malyia Jeffers and her parents lost the opportunity to live life with any real sense of normalcy.  Malyia is undergoing treatments and therapy.  Because of her special needs, she will likely need care for the rest of her life.
Here are a few questions that the Jeffers likely asked before deciding to file a medical malpractice lawsuit:
Should the Jeffers' suffer extreme financial loss because the medical professionals did not exercise due care?
If one of Malyia's parents decides to stay home to care for her, how will the family replace that lost income?
How will they take care of her needs in the future with the rising costs of healthcare?  Is there a formula or method by which future costs are estimated?
Who will take care of Malyia if something happens to one or both parents?
If Malyia will never be able to work and support herself because of the medical negligence, who will provide for her basic needs?
If you suspect that you have been injured by medical malpractice or a negligent doctor, we invite you to call a licensed West Virginia medical malpractice lawyer at West Law Offices for a free consultation.  Our toll free number is 1-877-943-9378.
Brooks West is a personal injury lawyer, founder, and President of West Law Firm. He has been helping those wrongfully injured in West Virginia for almost two decades. The results and service he provides his clients have earned him membership in the Multi-Million Dollar Advocates Forum and the AV Preeminent Rating from Martindale-Hubbell. Brooks is most proud of the many 5-star reviews he has received from satisfied clients.