Proposed House Bill Would Give Immunity to Employers who Knowingly Break Safety Rules that Cause Injury or Death to Employees
West Virginia House Bill 2011 risks the lives and safety of all West Virginians who work and their families who depend upon them
At West Law Firm, we usually stay out of politics and focus on helping people who have been wrongfully injured.  However, some West Virginia legislators are proposing a law that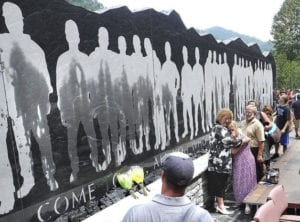 threatens the lives and safety of every working West Virginian.  Currently, under West Virginia law, employees and businesses are generally immune from a lawsuit when they negligently injure their employees. There are a number of reasons why this law may be unfair to employees and their families, but, at least under current West Virginia law, employers are still held accountable when they knowingly violate safety rules that cause their employees serious injury or death.   One of the purposes of this law is to motivate employers to follow safety rules instead of putting profit over safety thereby risking the safety and lives of their employees.
Even with this law that provides workers limited protection, West Virginia has one of the highest rates of work-related injuries and deaths in the country — most of which were caused by employers violating safety rules and regulations.  Now some West Virginia legislators are attempting to overturn the little bit of legal protection currently provided to West Virginia workers.
The bill these legislators are proposing would give employers immunity when they violate safety rules leading to the death or serious injury of their employees.  For example, the new proposed law would have given a free pass to those responsible for the Sago and Upper Big Branch mining disasters that killed dozens of West Virginia coal miners.  This law would have thus left those coal miners' families not only without a father, husband, and son, but also without the financial support they depended on.
The press release below provides more information about this bill and examples of how this proposed bill would have a devastating impact on many West Virginia workers and families, and in turn on all of West Virginia.
Legislators Were Not Elected Start a War on Coal Miners — Press Release from WVAJ
HB 2011 Risks the Lives and Safety of West Virginia Workers
Charleston, W.Va. – The West Virginia Association for Justice today urged the West Virginia Legislature to reject proposed HB 2011 because the legislation provides immunity to employers who knowingly risk the lives and safety of their workers because their worksites violate governmental and industry safety standards. Under this proposal, there would be no liability even for catastrophic accidents like those at Sago, Aracoma and Upper Big Branch.
"West Virginia has a long history of industrial accidents and bad national press on employers in this state violating mandatory safety laws.  Thousands of workers have been killed and injured.  It is outrageous that the West Virginia Legislature would even consider passing a bill that gives employers immunity when they know they are risking the lives of their workers," said Anthony Majestro, president of the West Virginia Association for Justice.
"This new legislature was not elected to start a war on coal miners.  Government regulations and industry safety standards are in place for a reason.  They save lives.  They ensure that a West Virginia worker can earn a living, be safe on the job and go home to his or her family at night.  If employers are knowingly violating these codes now, resulting in accidents like UBB and Sago, what are our worksites going to be like if those employers know they can no longer be held accountable when someone is injured or killed?  No worker in West Virginia will be safe."
"Our entire justice system is based on personal responsibility.  If an employer knowingly violates the law and 10 workers are killed, that person should be held accountable."
Under current West Virginia law, all employers have a responsibility to ensure that their facilities and work sites meet written federal and state safety standards as well as written standards for that particular industry.  A worker who is injured or killed on the job as the result of being exposed to known unsafe working conditions can file a deliberate intent/exposure claim.  All state deliberate intent claims must meet a strict five-part test:
A specific, unsafe working condition exists which presents risk of serious injury or death;
The specific, unsafe working condition is a violation or contradictory to federal, state or written industry safe workplace rules and regulations;
The employer through its management knows the unsafe working condition exists and the risks that it presents;
The employer nevertheless exposes the employee to the unsafe working condition; and
The employee is injured or killed.
If any one of these elements is found not to exist, there is no claim and the case fails.  Given West Virginia's long history of on-the-job injuries, particularly in the coal mines and at gas drilling sites, the availability of deliberate intent claims is a crucial tool to hold companies accountable for unsafe practices.
Ask a West Virginia Lawyer Experienced in Helping Injured Workers
If you or a loved one was injured or killed at work because of a dangerous work condition, we invite you to call West Law Firm for a free consultation.  Our toll free number is 1-877-943-9378.
Brooks West is a West Virginia personal injury lawyer who helps people who have been injured by negligence or wrongful conduct. He is the President and founder of West Law Firm and has been an attorney since 2005. Brooks is a Multi-Million Dollar Advocates Forum member and has been awarded the AV Preeminent Rating from Martindale-Hubbell.