Merry Christmas! West Law Firm is Sponsoring the Adoption of 24 Animals but We Need Your Help
Still looking for that perfect Christmas gift for your family? Well, you're in luck! There happens to be a number of loving dogs that are also looking for something — the perfect home and new family.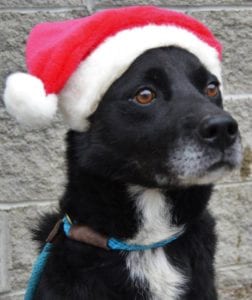 That's why West Law Firm is sponsoring the adoption of 24 of these furry friends, including Gordon in the picture on the left.
Therefore you can adopt a dog today for FREE. So, come to the shelter soon to find that perfect gift that will keep on giving long after the other gifts will have lost their shine.
You'll not only be providing a foster dog a new home and family, you'll also be supporting the Kanawha-Charleston Humane Association's mission to continue to be guided by compassion and a leader in progressive animal sheltering, eliminating unwarranted euthanasia, and helping to create a community that celebrates life and the human-animal bond.
About West Law Firm: We are a personal injury law firm located in Charleston, West Virginia, dedicated to helping people who have been injured by carelessness, which in turn makes our communities safer.
Brooks West is a West Virginia personal injury lawyer who helps people who have been injured by negligence or wrongful conduct. He is the President and founder of West Law Firm and has been an attorney since 2005. Brooks is a Multi-Million Dollar Advocates Forum member and has been awarded the AV Preeminent Rating from Martindale-Hubbell.