Do You Need to Verify that Your Friend has Auto Insurance Before Letting them Drive Your Car?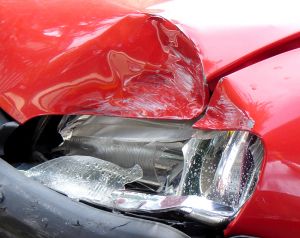 The short answer is no.  Generally, it is the vehicle that has the insurance coverage, not the driver.  That is one of the reasons why you have to have proof of auto insurance before you can obtain a license plate for a car but you don't need proof of insurance to obtain a driver's license.
However, it's not always that simple.  When you purchase an auto insurance policy, the insurance company also takes into account who will be driving your car when they give you a rate, and that also affects coverage should a car accident occur.  If, for example, you take out a policy on your new Jeep Cherokee, and you allow your teenage daughter to drive your car even though she is not listed as an insured driver, some insurers will not allow coverage if she has an accident.
Why?  Your insurer asks you when you apply for a policy who will be driving your car.  You list all the drivers and tell the company how much they will be driving.  Many will hold you to that.  They will argue that you should have added your daughter as an insured driver when she started borrowing your car.
Of course your rate would have gone up if you did that because teenage drivers are considered risky drivers.  On the other hand, under West Virginia law, if you have auto insurance on your vehicle, it doesn't matter who is driving your car at the time of a car accident.  Your insurance policy will at least provide the minimum coverage required by West Virginia law, which is $20,000 for bodily injury.
In summary, there is a category of drivers called "permissive drivers".  These are friends, neighbors, and relatives who do not reside in your household, but whom you have given permission to drive your car infrequently.  If they have an accident while driving your automobile, even if they have no coverage of their own, they are covered under your auto policy with the same policy limits that you are.  If anybody else is driving your car, such as somebody who does not have permission to drive your car or somebody who is excluded under your auto insurance policy, then they are likely only covered up to $20,000 for bodily injury.
The above article is based on my years of experience as a West Virginia personal injury lawyer.  If you have been involved in an automobile accident and have questions about your insurance policy, I would be happy to discuss it with you free of charge.  If you are shopping for car insurance, I suggest asking your insurance agent detailed questions about these issues.
Brooks West is a West Virginia personal injury lawyer who helps people who have been injured by negligence or wrongful conduct. He is the President and founder of West Law Firm and has been an attorney since 2005. Brooks is a Multi-Million Dollar Advocates Forum member and has been awarded the AV Preeminent Rating from Martindale-Hubbell.