WV Settlement Mill Law Firms – Beware!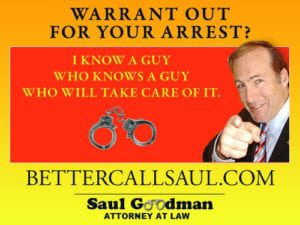 Charleston, WV — "One call that's all?" Personal injury "settlement mills" are blasted by Stanford Law professor Nora Freeman Engstrom in the Georgetown Journal of Legal Ethics.  "Run-of-the-Mill Justice" reveals some of the unscrupulous practices of "settlement mill" law firms and the dangers they present to unsuspecting people who have been injured and need a lawyer.
"Settlement mill" law firms are lawyers who "advertise aggressively, sign a higher percentage of callers to contract, delegate more duties to non-lawyers, file fewer lawsuits, and take far fewer cases to trial" than law firms and attorneys who practice with integrity zealously advocate for their clients.
The number of high-volume personal injury law firms that aggressively advertise and handle their cases often with little client interaction and without filing a lawsuit has increased significantly over the past thirty years. Settlement mills process tens of thousands of claims each year. Their ads have become a staple of late-night television and their obnoxious billboards have eroded confidence in the legal profession.
These settlement mills differ from conventional law practices because they tend to settle everything and use negotiators who lack "(1) first-hand information about verdicts obtained in comparable cases, (2) detailed information about the intricacies of the particular claim, and (3) the proven willingness and ability to take the claim to court."
By Settling all cases – including catastrophic and wrongful death cases – cheaply compared to the value the cases would have at trial, the settlement mills lack the credibility to obtain a fair settlement for their clients.
Personal injury lawyers at settlement mills handle an extraordinarily high volume of cases. This prevents them from being able to spend sufficient "time engaged in legal research, investigating claims, and preparing pleadings." The article reports that one Georgia settlement mill lawyer personally settled approximately 600 to 700 claims in a thirteen-month span.  That's over fifty cases per month.  In other words, each month she ran fifty clients through her law firm's settlement mill and settled about two cases per day.
Settlement mills often delegate client screening, legal research, drafting of pleadings, and even settlement negotiations to non-lawyers. Their clients many never even have the opportunity to speak with a lawyer before their case is settled.
Negotiations with insurance adjusters may take no more than ten minutes, and then clients are pressured to take whatever is offered.  These settlement mills prey upon uneducated and vulnerable people and rely heavily on TV advertising.
Since TV advertising lawyers are often looked down upon by lawyers and judges, they may no longer feel the need to do good work for clients in order to maintain a strong reputation among other attorneys and judges. If a lawyer relies solely upon heavy advertising to procure clients, their reputation, work product and relationships don't matter as much.
These settlement mill lawyers negotiate claims on the basis of formulas that have little to do with the value of cases if they were taken to trial.  The article concludes that insurance companies like settlement mills because they settle quickly, cheaply and without litigation – even in catastrophic and wrongful death cases.  So the question is whose interests are these settlement mill lawyers serving?  Their clients?  The insurance companies?  Or their own?
Following are some ways to protect yourself if you need to hire a personal injury lawyer:  First, ask around about the lawyers you are considering to determine if they have good reputation among other lawyers and with past clients.  Second, it's helpful to meet with several attorneys who offer free initial consultations.  That way you'll get a better feel for your case and determine at the beginning how much of your case is going to be handled by a lawyer.  So, don't be afraid to ask how much of your case will be handled by lawyers and how much will be handled by non-lawyers.  That's a fair question and any personal injury attorney, in West Virginia or elsewhere, should not hesitate to answer that question.  If he or she does, that may be a sign to look elsewhere.  Good luck and please feel free to Contact West Law Firm with any questions.
West Law Offices is a small WV personal injury firm that provides each personal injury client with respect and compassionate service while aggressively advocating for their rights.
Brooks West is a West Virginia personal injury lawyer who helps people who have been injured by negligence or wrongful conduct. He is the President and founder of West Law Firm and has been an attorney since 2005. Brooks is a Multi-Million Dollar Advocates Forum member and has been awarded the AV Preeminent Rating from Martindale-Hubbell.