Lawsuits Against Manufacturers of Transvaginal Mesh Being Heard in Charleston, WV
Lawsuits brought across the United States against the manufacturers of a mesh product that was intended to prevent incontinence in women have been assigned to Judge Joseph Goodwin of the U.S. District Court, Southern District of West Virginia.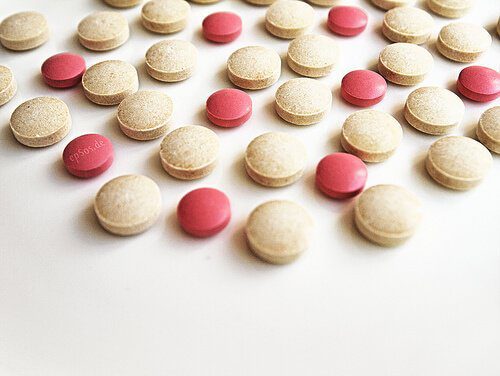 Almost 26,000 lawsuits claiming transvaginal mesh manufactured by a number of companies caused injuries in women are being litigated, and the evidence so far suggests the cases will prove costly for the big drug companies.
In the first case, which concluded last month, C.R. Bard, the manufacturer of the Avaulta line of vaginal mesh devices, was ordered by a jury to pay a woman $2 million for the serious bladder mesh injuries she claimed to have suffered as a result of the product. The vaginal mesh lawsuit verdict included $250,000 in compensatory damages and $1.75 million in punitive damages.
It was the first bellwether case to go to trial of the four selected cases that are being litigated back-to-back in the U.S. District Court, Southern District of West Virginia, presided over by Judge Joseph Goodwin. The bellwether cases are intended to help the judge understand the main issues that have come into litigation.
Goodwin is presiding over 3,407 Bard Avaulta mesh lawsuits. "The outcome of four back-to-back trials will determine the next step in litigation for those thousands of nationwide cases," reported the Charleston Daily Mail.
In the first case the jury heard the mesh prod­uct had per­ma­nently injured Donna Cis­son from Geor­gia, caus­ing con­stant pain that requir­ing sev­eral surg­eries to cor­rect. The jury delib­er­ated for about 12 hours before reach­ing a unan­i­mous deci­sion.
"I feel this trial rep­re­sented me and all the other ladies affected by this prod­uct," Donna Cis­son told Drug­watch in an inter­view fol­low­ing the ver­dict. "I hope this trial set a prece­dent for all the other women who have this prod­uct in their bod­ies. … Please con­tinue to pray for me and all the other ladies that have been affected."
The 55-year-old nurse suffered ongoing pain and discomfort in the wake of her use of transvaginal mesh. She is due to have more surg­eries to remove about 22 inches of mesh mate­r­ial still inside her body.
As a West Virginia injury lawyer I see many instances in which big drug companies put profits before the interests of patients and end up marketing a pill or a device that can do more harm than it does good.
Often these lead to a flood of lawsuits. Few are on the scale of those filed over transvaginal mesh.
The lawsuits have been brought against six manufacturers of vaginal mesh by women who claim to have been injured by the products.
Transvaginal mesh was first introduced in the 1990s. It was intended to permanently fix pelvic organ prolapse (POP) and stress urinary incontinence — conditions that can affect older women after a hysterectomy or menopause, when the pelvic muscles can weaken.
The woven wire medical device was enthusiastically adopted by many physicians who saw it as a useful tool to repair hernias, support organs and solve bladder and pelvic problems. After a few years the downside of this mesh product became apparent.
It soon became clear that transvaginal mesh was causing several serious complications such as organ perforation and erosion, as well as other side effects such as constipation and urinary incontinence, states Drugwatch.
In 2008, the U.S. Food and Drug Administration (FDA) issued a public health notification warning of the serious complications of transvaginal mesh, while stating that these side effects were rare. Three years later, in 2011 it upgraded the seriousness of its warning.  The FDA said serious complications from vaginal mesh repair were far from rare, and it later ordered mesh manufacturers to conduct post-market safety studies.
With the benefit of hindsight, it's clear the testing regime for this product was woefully inadequate. In fact it was never properly tested for vaginal repairs. Manufacturers took advantage of the FDA's much criticized fast-track approval system, called the 510(k), which doesn't require testing prior to  market release as long as the product is similar to a product that has already been approved.
Johnson & Johnson's DePuy artificial hips which are also the subject of numerous lawsuits, were approved under the fast track.
The Daily Mail reported on a flood of lawsuits alleging injuries, over transvaginal mesh- "some of them originating in the Kanawha Valley."
If you have been injured by a faulty medical device, medication or another product you should contact an experienced West Virginia personal injury lawyer for a free consultation.
Photo credit
Brooks West is a West Virginia personal injury lawyer who helps people who have been injured by negligence or wrongful conduct. He is the President and founder of West Law Firm and has been an attorney since 2005. Brooks is a Multi-Million Dollar Advocates Forum member and has been awarded the AV Preeminent Rating from Martindale-Hubbell.