WVU researchers say laws against distracted driving are not enough
Charleston, WV — Two West Virginia University researchers are studying the effects new laws and public education efforts have had on curtailing cell phone use while driving.   So far, they have found these efforts aren't helping much.
Jeffrey Coben and Motao Zhu report their conclusions in the Journal of the American Medical Association. Their report is titled "Keeping an Eye on Distracted Driving."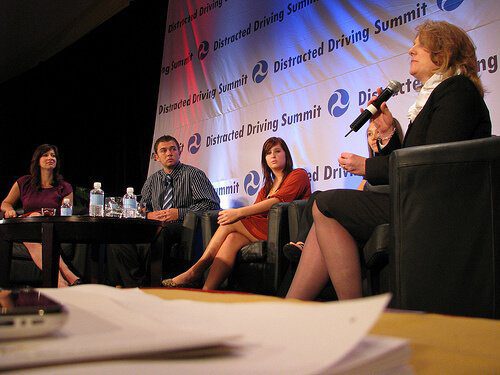 The West Virginia researchers found the number of injuries and fatalities caused by cell phone use while driving has increased by 22 percent between 2005 and 2009. Based on their research, they expect the number of injuries and fatalities to continue to climb despite new West Virginia laws enacted to reduce distracted driving.  This is likely due, at least in part, to the increasing popularity of smart phones.
The researchers say new technology solutions may be a better answer than new driving laws. For example, Coben says cars could be equipped with features that would disable hand-held devices when the vehicle is in motion.
If you have been injured in a car accident, distracted driving may have been the cause.  At West Law Firm, we have the experience necessary to secure evidence proving whether the other driver was using a cell phone at the time of your car accident.  Feel free to call us for a free consultation to discuss your West Virginia auto accident claim at 1-877-943-9378.
Brooks West is a West Virginia personal injury lawyer who helps people who have been injured by negligence or wrongful conduct. He is the President and founder of West Law Firm and has been an attorney since 2005. Brooks is a Multi-Million Dollar Advocates Forum member and has been awarded the AV Preeminent Rating from Martindale-Hubbell.