Is MSHA Doing Enough to Protect WV Coal Miners During COVID?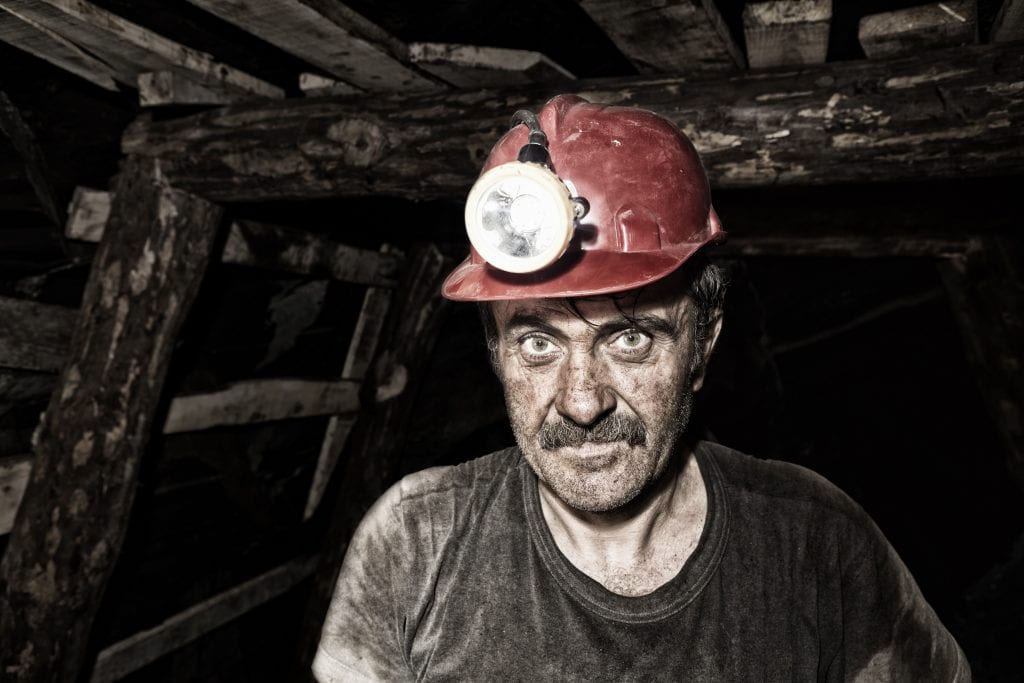 MSHA, the Mine Safety and Health Administration, recently released a statement that twenty-nine miners died on the job in 2020. The fatality report represents a 7.4% increase from 2019, but coal miners represented five of the deaths, which is less than previous years. Out of the five coal miner deaths, two occurred in West Virginia. 
A downtick in coal mining-related deaths is always good news. However, while that number is historically low, the coal mining industry has slowed tremendously in the past decade. 2020 brought COVID-19, which further slowed or halted mining activity in West Virginia.
Has MSHA Failed West Virginians During COVID?
MSHA reported that 2020 brought an all-time low average concentration of respirable quartz and dust in underground coal mines. The mine safety oversight of the MSHA came under heavy scrutiny in 2020 when the Department of Labor's Office of Inspector General released a report condemning MSHA's plans to suspend or reduce activities in response to the COVID-19 pandemic. 
The Office of Inspector General's (OIG) report pointed out that the reduction in MSHA's activities could impact miners' health and safety and create a backlog of work. The OIG recommended that MSHA monitor COVID-19 outbreaks at mines and reconsider its stance on refusing to issue new safety standards for miners at high-risk. 
Despite pressure from Congress and mining unions, the MSHA had failed to issue an emergency standard related to COVID-19. The purpose of the requested new emergency standard for COVID-19 was based on the fact that many miners were high-risk based on age or pre-existing conditions like black lung disease. 
What is Black Lung Disease?
Black Lung Disease, also known as coal worker's pneumoconiosis (CWP), is caused by long-term exposure to coal dust. The condition shares numerous similarities with other lung diseases like silicosis, which is common among coal workers. 
Black Lung Disease kills tens of thousands of people each year and results in complications and diminished quality of life for those that live with the disease. The disease also profoundly impacts the families of its victims as they bear witness to the steady decline in the health of their loved ones. 
Black Lung Disease and other lung diseases related to coal mining also cause a profound financial burden on sick miners and their families. As the disease progresses, it can make returning to the mines impossible, resulting in a sharp decline in household income. Work-related illnesses and injuries can dramatically change the financial stability of an individual or family. Fortunately, personal injury lawyers, workers comp lawyers, and black lung attorneys can often help people injured at work in West Virginia.
Black Lung Disease is Increasing in West Virginia and other Coal Mining States
The OIG determined that MSHA's silica exposure limit remains unchanged since the limit was established in the 1960s. The OIG report noted that recent studies had discovered large clusters of progressive massive fibrosis. Progressive massive fibrosis is the late stage of Black Lung Disease and was increasing among miners with less than twenty years of mining experience in West Virginia and other coal mining states. 
The prevelance of Black Lung Disease in central Appalachia remains as high as at any time since recordkeeping began in the early 70s. The OIG recommends establishing a lower legal exposure limit for silica in coal mines, but MSHA has not yet agreed. 
While Black Lung Disease began to decline in the late 1970s, it saw a resurgence in the early 2000s. Disturbingly, the condition began to appear in younger coal workers. The spike is primarily blamed on the technological advances that have changed how coal is mined and industry pressure to accomplish more with fewer workers. The result has forced miners to work longer hours leading to increased exposure to coal dust. 
New advancements in technology also allow for the mining of thinner seams of coal, with the unintended consequence of producing more silica dust, which is one of the primary causes of Black Lung Disease. 
Miners wear dust masks and respirators to reduce the risk of inhaling toxic substances, but some masks and respirators are faulty. The mines often fail to perform adequate safety checks of the performance of masks and respirators. Some question whether the MSHA does enough to pressure mining companies to comply with a unified standard for mask and respirators' quality and operation. 
Black Lung Disease and COVID-19
It is well understood that COVID-19 is most deadly among those with high-risk conditions. Black Lung Disease puts those with the disease at risk for serious complicaitons or death from COVID-19. In failing to issue timely protocols for COVID-19 safety among the high-risk population of coal miners, many question whether MSHA did all it could to keep miners safe during the pandemic. 
What is MSHA (The Mine Safety and Health Administration)?
The Federal Mine Safety and Health Act of 1977 (Mine Act), as amended by the Mine Improvement and New Emergency Response (MINER) Act of 2006 set forth the mission of MSHA to prevent deaths, injuries and illnesses caused by mining. The agency also works to promote a safe and healthy workplace for miners in the United States. 
MSHA also provides technical support, educational training, and other assistance to mine operators. It is also responsible for ensuring that the safety standards and regulation outlined in the above-referenced act are maintained to the strictest degree possible. 
MSHA, operating under the Mine Act of 1977, started operation in 1978. That year, 242 miners lost their lives in mining accidents. In 2020, that number was 29 lives lost in mining accidents across the country. Based on those statistics, it is easy to think that the MSHA is successfully carrying out its mission. However, the above statistics only tell part of the story. 
The MSHA credited its diverse educational campaign as a contributing factor in the decrease in recent coal mining deaths. Those in the industry, however, feel there is more to the story and more MSHA should be doing to protect the safety of West Virginia's coal miners. 
Get a Free Case Evaluation With an Experienced Coal Mining Injury Lawyer
If you, a family member, or other loved one has suffered a serious illness or injury while working, including working in West Virginia's coal mines, we invite you to contact one of our experienced West Virginia work injury attorneys for a free case evaluation. Our personal injury lawyers and legal team are located in Charleston, WV, and serve clients throughout West Virginia.
At West Law Firm, there's no fee unless and until you win. Call us at 1-877-943-9378 to schedule a consultation. 
Brooks West is a West Virginia personal injury lawyer who helps people who have been injured by negligence or wrongful conduct. He is the President and founder of West Law Firm and has been an attorney since 2005. Brooks is a Multi-Million Dollar Advocates Forum member and has been awarded the AV Preeminent Rating from Martindale-Hubbell.