West Virginia's Opiate Epidemic, Lobbying, Big Pharma and the Attorney General
West Virginia has the highest rate of drug overdoses in the nation. "Pill mill" doctors and pharmacies are alleged to have distributed hundreds of thousands of doses of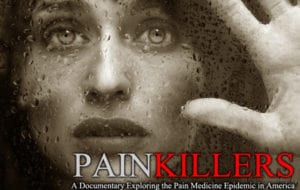 prescription pills to West Virginians. While several of these facilities have been closed due to rule violations and other misconduct, support services in West Virginia are lacking and the use of heroin is rising.
Many West Virginians are now asking, "how did this happen?" Although there are likely a number of factors that led to West Virginia's opiate epidemic, big pharmaceutical companies are not denying the fact that they distributed massive amounts of narcotic painkillers in West Virginia. According to Times West Virginia ex-Attorney General Darrell McGraw stated that "Prescription drug abuse costs West Virginians over $430 million a year, devastates families, and hangs enormous burdens on our hospitals, courts, law enforcement, and communities." McGraw was passionate about stopping prescription drug abuse in West Virginia and initiated several lawsuits against pharmaceutical companies that sold massive amounts of narcotic painkillers in West Virginia.
Lobbyists
and the West Virginia Opiate Epidemic
Lobbyists are privately paid individuals who can give a voice to interest groups that might not otherwise be heard. However, large corporations with lots of money, like the pharmaceutical companies that make, sell and market narcotic pain killers, are able to hire well connected professionals, often with law backgrounds, to promote or influence laws that will help earn them more money, sometimes at the expense of human life and safety.
Money spent by big corporations and billionaires on political campaigns and lobbyists have certainly influenced West Virginia's laws and our elected officials. In West Virginia, the effects of big corporation spending, specifically by drug companies, has made a major impact on the lives of many West Virginians, especially those affected by the drug epidemic.
Pharmaceutical Lobbyist Patrick Morrisey Turned West Virginia Attorney General
We'd first like to make it clear that West Law Firm has nothing personal against Morrisey, and he very well may be a man of integrity — we don't know. What concerns us though is that Morrisey is an elected official of West Virginia and his office is charged with the responsibility of prosecuting big corporations that once had Morrisey on their payroll. Furthermore, it appears that some of these foreign corporation still pay Morrisey's wife lots of money to lobby for them. Our goal is simply to raise public awareness of these issues and encourage public discussion and debate.
Please consider the following timeline and draw your own conclusions:
Patrick Morrisey spent most of his life in New Jersey. [Source: Candidate Detail for Patrick Morrisey, accessed 4/24/12; Charleston Daily Mail, 1/31/12]
Morrisey attended school in New Jersey, earning both his bachelor's degree and law degree there. [Source: Candidate Detail for Patrick Morrisey, accessed 4/24/12; Charleston Daily Mail, 1/31/12]
Morrisey has only been a registered voter in West Virginia since April of 2007. [Source:Candidate Detail for Patrick Morrisey, accessed 4/24/12; Charleston Daily Mail, 1/31/12]
Morrisey had not practiced law in West Virginia or had West Virginia clients. According to the Charleston Daily Mail, "Morrisey had not practiced law in West Virginia prior to that or had any West Virginia clients, he confirmed…." [Source: Candidate Detail for Patrick Morrisey, accessed 4/24/12; Charleston Daily Mail, 1/31/12]
Approximately 80% of Morrisey's campaign contributions for his race to become the next Attorney General of West Virginia come from outside the state. Republican Leadership PACs, financial service institutions and pharmaceutical executives from across the country have contributed to Morrisey's campaign. [Source: West Virginia Secretary of State filings 5/2/12]
Morrisey's lobbying firms were paid millions of dollars by pharmaceutical and healthcare companies, including corporations that make narcotic pain killers at the heart of West Virginia's pain pill/heroine epidemic. Morrisey and his lobbying firms have been paid at least $7.44 million since he first registered as a lobbyist in 2004.
Furthermore, from September 2010 to December 2011, Morrisey lobbied for the Healthcare Distribution Management Association, a Virginia-based trade group that has "32 member companies, 10 of which are defendants in the West Virginia attorney general's lawsuit" (Morrisey lobbied for pill distribution trade group, Charleston Gazette).
Cardinal Health, one of the defendants and the nation's second largest drug distributor contributed to Morrisey's inauguration party, and checks were written by company executives to Morrisey's campaign both before and after the November 2012 election. (Charleston Gazette). In addition, WTRF reported that Morrisey's wife, Denise Henry, lobbies for two of the companies named in the lawsuit, Sanofi and Cardinal Health, and Morrisey is a former lobbyists for Sanofi.
With a lot of foreign money supporting his campaign and related advertising, Morrisey was elected West Virginia's Attorney General.  Effectively, the lawsuits against drug companies initiated by the previous Attorney General were then taken over by Morrisey–the same guy who was on some of these defendant's payroll.
West Virginia — Wild and Wonderful or the Wild, Wild West
Perhaps West Virginia is not just Wild and Wonderful but also a lot like the wild west. Here, you have big pharmaceutical corporations paying people like Morrisey to be their hired guns and protect them against safety laws and lawmakers. Then, when West Virginia goes after these corporations for misconduct relating to selling and distributing narcotic pain killers, these same corporations spend massive amounts of money to get one of their hired guns — Morrisey — elected as Attorney General.
The Charleston Gazette reported that Morrisey recused himself from one lawsuit but had met with Cardinal Health executives and the company's lawyer about the lawsuit in May of 2013. Also, it was reported in March of 2015 that Morrisey had hired a private lawyer to advise him about whether or not he could be a part of the attorney general office's lawsuit. As a result, the Gazette filed a lawsuit against Morrisey requesting emails that might contain information about Morrisey's role, if any, in the Cardinal lawsuit.  The Gazette's lawsuit followed eleven months of refusals by Morrisey to release the records. (http://www.wvgazette.com/article/20150309/GZ01/150309240)
In April it was reported that the West Virginia Office of Disciplinary Counsel is investigating attorney general Patrick Morrisey under allegations that he did not properly distance himself from two lawsuits against drug wholesalers that are accused of playing a major role in WV's prescription drug problem. A cabell county business man filed a complaint with the state Lawyer Disciplinary Board because Morrisey's history and relationship with the drug companies has an "incurable conflict of interest" with two separate drug company lawsuits that had been filed by McGraw when he was attorney general. The complaint questions Morrisey's ability to "vigorously prosecute" the cases considering Morrisey's ties to the companies.  http://www.wvgazette.com/article/20150408/GZ01/150409297
Super PACs and Citizens United — The Root Problem
A billion dollar corporation has obviously more money and resources to influence laws and political campaigns than a working family. So, many people reasonably assume there are laws that help keep the political playing field relatively fair. And indeed there are.
However, the 2010 Supreme Court decision in Citizens United v. Federal Election Commission, "gave corporations and unions the green light to spend unlimited sums on ads and other political tools, calling for the election or defeat of individual candidates" (publicintegrity.org).  In other words, donations to candidates from companies, unions on paper have set limits. However, they can get around these limits and spend unlimited amounts of money on independent campaigns that support the candidate(s) of their choice – these are called Super PACs, officially known as "independent-expenditure only committees."
An ABC–Washington Post poll conducted February 4–8, 2010, showed that 80% of those surveyed opposed (and 65% strongly opposed) the Citizens United ruling, which the poll described as saying "corporations and unions can spend as much money as they want to help political candidates win elections". Additionally, 72% supported "an effort by Congress to reinstate limits on corporate and union spending on election campaigns". The poll showed large majority support from Democrats, Republicans and independents.
–If you or a loved one has been injured or killed in West Virginia as a result of someone else's carelessness, including the overprescribing of painkillers, we invite you to call West Law Firm for a free consultation. Our toll free number is 1-877-943-9378.
Brooks West is a West Virginia personal injury lawyer who helps people who have been injured by negligence or wrongful conduct. He is the President and founder of West Law Firm and has been an attorney since 2005. Brooks is a Multi-Million Dollar Advocates Forum member and has been awarded the AV Preeminent Rating from Martindale-Hubbell.