Helping Man's Best Friend in Need – West Law Firm is Sponsoring 25 Animals that need adopted at the Kanawha Charleston Animal Shelter, but We Need Your Help
The good news is for the past eight months, the Kanawha Charleston Humane Association's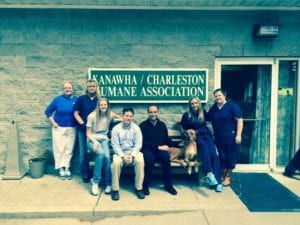 Greenbrier Street animal shelter has maintained a no-kill policy.  This means that only animals that become too sick or aggressive to care for are euthanized.
Since the no-kill policy was announced, however, owner drop-offs have sharply increased.  As a result, there are now more animals waiting for adoption than the shelter has room for, which puts the no-kill policy at risk.
The shelter conference room is now doubling as a nursery for a mother and her nine pups.  The director is also sharing her office with another mother and her litter.  And many of the staff offices are doubling as kennels for a few more dogs.  That's in addition to the 130 large, permanent kennels already housing dogs waiting for adoption, and the eight temporary cages used for intakes.
"With big dogs we're at max capacity right now. We got a few we sent out to rescue [homes]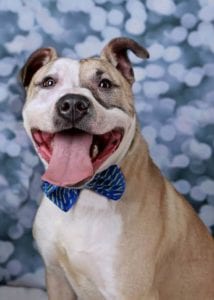 yesterday but if we keep taking in what we've been taking in over the past two weeks, we're going to have to euthanize. And we don't want to, which is why we're promoting people to come in and foster or adopt some of our dogs," said Jordan Roberts, KCHA rescue coordinator.
And the shelter's busy season doesn't start until next month.  "Our numbers are going to triple come May, June, July, August. I don't even know what to expect. It's gonna be crazy," said Roberts.
"The reality is we cannot become 'no kill' unless the community is no kill. The community needs a mindset that they have got to help us along this journey. We need people to foster, to do rescue, we need people to adopt. And bringing your animal into the shelter, I understand sometimes there isn't any other choice, but it ought to be your last resort."
West Law Firm sponsors and has paid the adoption fee and initial vet bill for 25 animals
To help these animals and help the shelter continue its no-kill policy, West Law Firm is sponsoring 25 animals that need adopted most.  We have already paid the adoption fee and initial vet bill.  Now all these animals need is a loving home.
So, if you have the space in your home and heart to adopt a dog, please visit the shelter today.  Thank you!
Brooks West is a West Virginia personal injury lawyer who helps people who have been injured by negligence or wrongful conduct. He is the President and founder of West Law Firm and has been an attorney since 2005. Brooks is a Multi-Million Dollar Advocates Forum member and has been awarded the AV Preeminent Rating from Martindale-Hubbell.