Happy Cat Project – Kanawha Charleston Humane Association: West Law Firm Matching up to $1,000 in Donations
Now that the Kanawha Charleston Humane Association has proven it can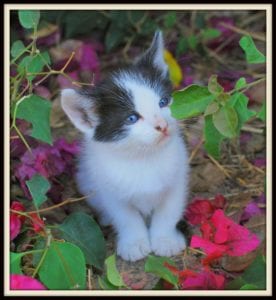 save 90% of the animals in its care, it's now seeking to provide a better quality of life for the puppies, kittens, dogs and cats it cares for. Cats are the animals most in need right now at KCHA.
Did you know that adult cats need a minimum of 28 x 30 inches of open floor space just to be able to sit, stand or lie down in a normal posture? That means, 28" x 30" excluding the space occupied by food and water dishes, bedding, and litter boxes. (UC Davis Koret Shelter Medicine Program)
By comparison, the smallest cages at KCHA are only 22" x 28". So, adult cats are unable to assume normal postures in their cages. Litters of kittens are also unable to play, and nursing moms are unable to focus on kitten care.
Help Us Give Kittens & Cats The Space They Need
In partnership with West Law Firm LC, the Kanawha Charleston Humane Association is leading a project to create two-compartment housing for KCHA's cats. Using a simple tool called a "portal," we'll convert KCHA's current, tiny cages into two room "condos" to optimize cat comfort.
Two room condos will do more than improve the happiness of kittens and cats. The larger space will also:
Increase adoptions!
Reduce length of stay
Dramatically improve health and welfare of sheltered cats
Reduce daily operating costs
Create a more welcoming environment for visitors and volunteers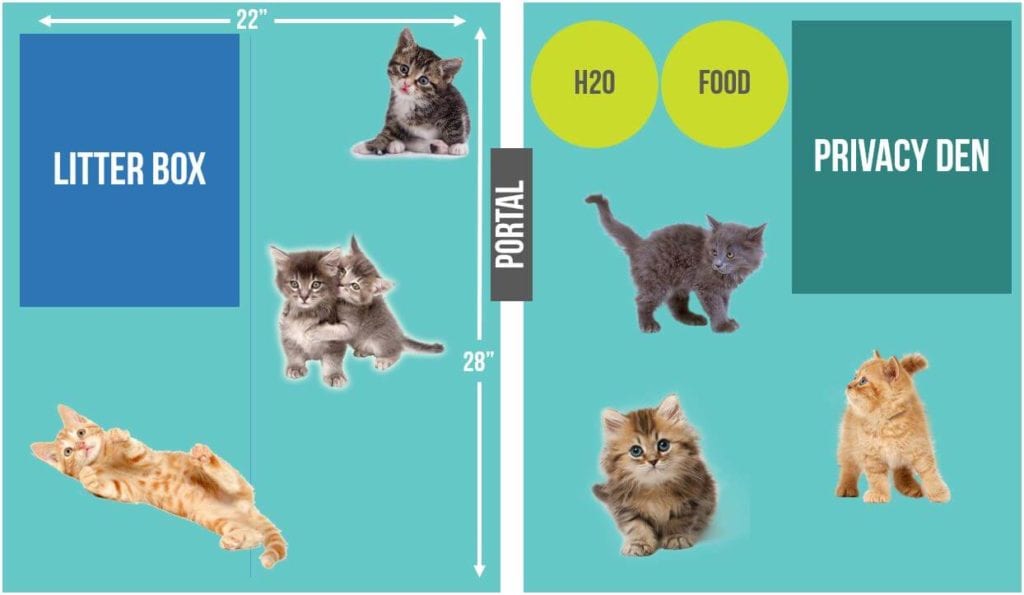 Each portal costs $50, and we need 46 portals to convert our cages to two room "condos." The total project cost is $2,300.
Installing these portals transforms the cages into two "rooms." By doubling their space, cats are less stressed, less likely to contract upper respiratory disease, appear happier, and in shelters nationwide, get adopted two times faster than before portals were installed. Portals cost about $50 each, and we would need just more than $2,000 to make this dream a reality in every cat cage at KCHA 🙂
How You Can Help
West Law Firm will match up to $1,000 in donations to help KCHA complete the project for its cats and kittens! Every dollar helps. If you'd like to help, you can donate online at www.adoptcharleston.com/give. In the notes, specify "West Law Challenge."
About West Law Firm
West Law Firm is located in Charleston, West Virginia. We are personal injury lawyers who help people throughout the state who have been injured in accidents and by negligence.
Brooks West is a personal injury lawyer, founder, and President of West Law Firm. He has been helping those wrongfully injured in West Virginia for almost two decades. The results and service he provides his clients have earned him membership in the Multi-Million Dollar Advocates Forum and the AV Preeminent Rating from Martindale-Hubbell. Brooks is most proud of the many 5-star reviews he has received from satisfied clients.