More Fen-Phen Settlements Expected for Lawsuits Involving Primary Pulmonary Hypertension (PPH)
Charleston, West Virginia: Although the weight loss drug Fen-Phen was taken off the market years ago, Fen-Phen lawsuits are still being litigated in courts throughout America. This is because one of the side effects of Fen-Phen include a life-threatening condition known as primary pulmonary hypertension (PPH).  Many of the Fen-Phen lawsuits involving injured plaintiffs with PPH may settle soon.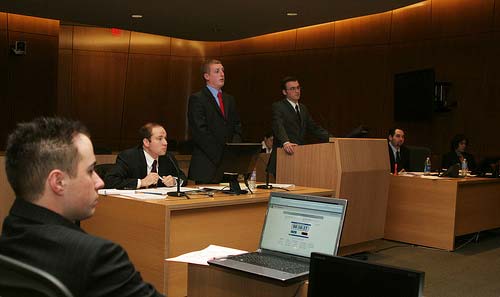 One of the reasons the lawsuits are still ongoing is that it can take years for PPH to develop. According to medical experts, PPH may not even arise until 15 years after a patient was prescribed fen-phen. Patients could also take the drug for as short as a month and develop PPH years later. 
In August 2012, a judge found that there is scientific evidence to back up the plaintiffs' claims after he rejected Pfizer's attempts to get the lawsuits involving the weight loss drug thrown out. Most of the lawsuits involving fen-phen are against Wyeth who is now a subsidiary of Pfizer.  In addition to claims of serious bodily injury, the lawsuits allege Wyeth hid the potentially deadly health risks of its diet drug in an attempt to increase profits.
According to a 2012 Businessweek report, some fen-phen lawsuits have resulted in verdicts or settlements in the tens of millions of dollars. These verdicts include a 2004 jury verdict for $1 billion to the family of a woman who died of PPH after using the weight loss drug for five months. 
Bloomberg reported in 2012 that there were more than six million prescriptions written for fen-phen before it was banned in 1997. It was banned due to concerns about life-threatening side effects including PPH.
Free Consultation with Fen-Phen Attorney
If you used the weight loss drug fen-phen and suffer from primary pulmonary hypertension (PPH), you may be entitled to substantial compensation.  For a free consultation with a fen-phen attorney, please call West Law Firm toll free at 1-877-943-9378.
Brooks West is a personal injury lawyer with almost two decades of experience and the founder and President of West Law Firm. Brooks is a member of the Multi-Million Dollar Advocates Forum, which represents one of the most prestigious groups of injury lawyers in the United States — fewer than 1% of U.S. attorneys are members. Brooks has also been awarded the AV Preeminent Rating from Martindale-Hubbell. Above all, Brooks' mission is to provide clients with life-changing results.