Fatal Motorcycle Accidents are on the Rise in WV — But Why?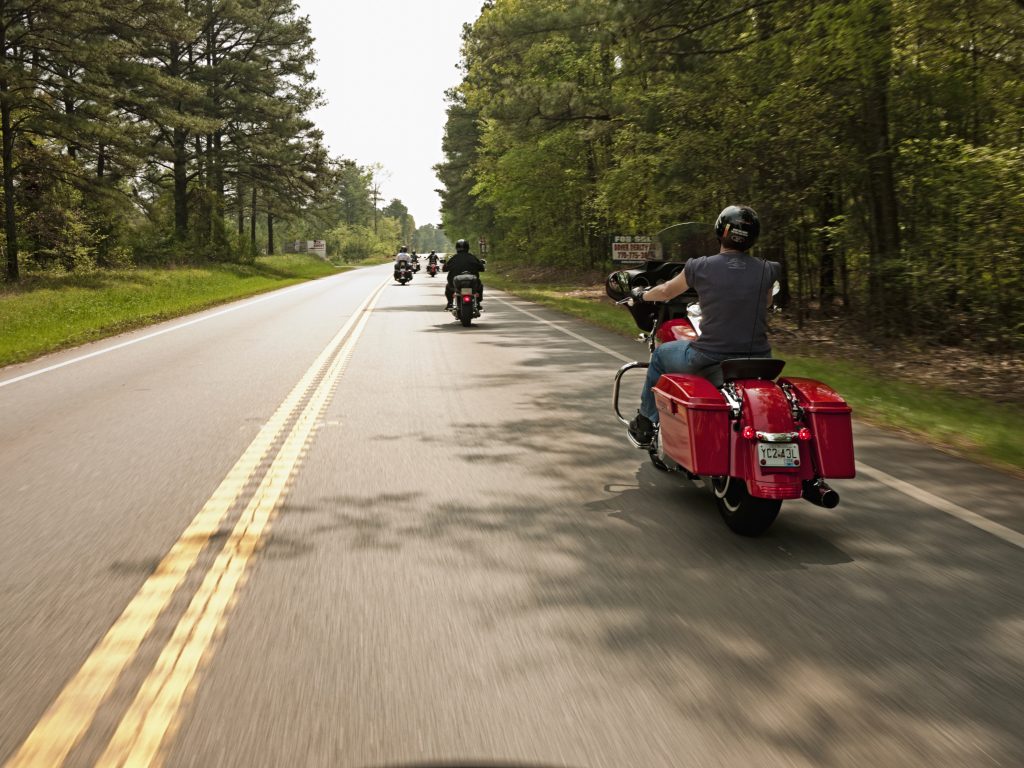 Motorcycle accident deaths have risen sharply in West Virginia, jumping 36% from 2019 to 2021, according to one recent report.
QuoteWizard found that in West Virginia, the number of deaths on motorcycles in 2021 was 37, of which 17 were not wearing helmets. West Virginia has a helmet law for all motorcyclists.
West Virginia motorcycle rider, Ellie Lambert, said she hasn't personally noticed more motorcycle accidents, but she has heard of several pretty serious ones from friends.
"I wear my helmet and boots every time," Lambert said. "As long as it isn't really hot, I wear my jacket and pants, but I don't do that every single time."
How You Can Help Prevent WV Motorcycle Accidents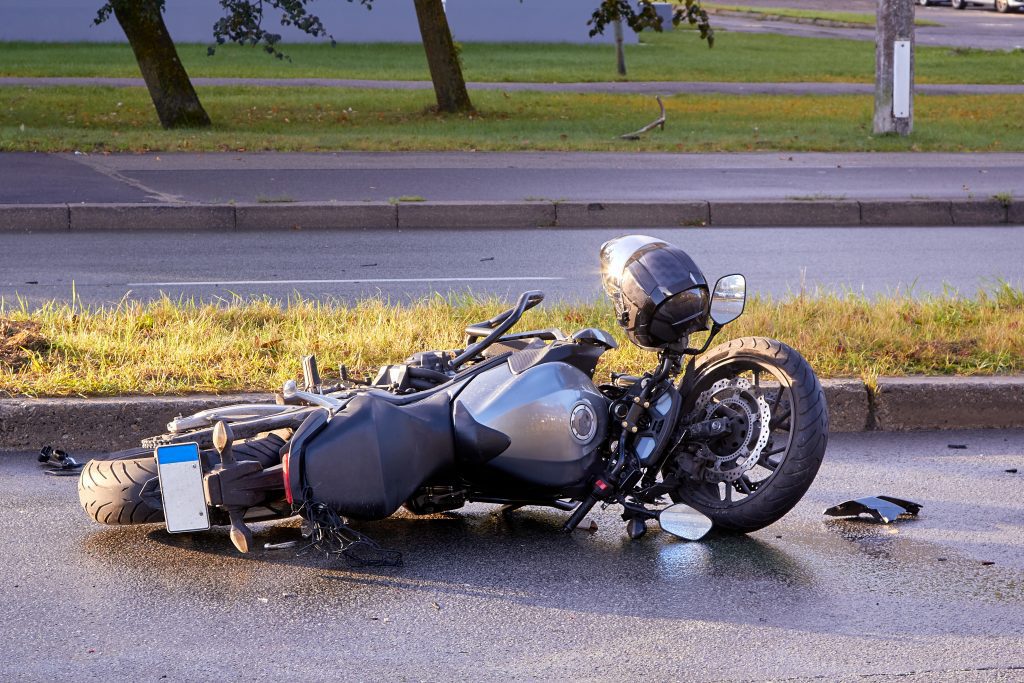 Lambert said it's important for drivers to look twice and listen for motorcycles.
Fellow bikers Chester and Kelly Napier agree.
"Our biggest worry is others not paying attention," Chester Napier said. "People need to stay off their phones. Gravel is also a big worry. It can really cause damage."
Kelly Napier also pointed out that people need to be more aware when they cut their grass and it goes into the road.
"That can really hurt people on motorcycles," Kelly Napier said.
Lambert said it is important for drivers to pay attention to motorcyclists.
"Every close call that I've personally witnessed has been because the person driving a car or truck just wasn't paying attention — looking at their phone or pulling out without turning to check," Lambert said.
What Some West Virginia Bikers are Doing to Reduce the Risks of a Crash
The Napiers said they always wear their helmets, even in states that do not require them, because they want to keep themselves as protected as possible. Helmet usage declined nationwide as motorcycle fatalities have increased.
"We wear helmets, long pants, boots, and jackets," Chester Napier said. "We keep our ankles and legs covered. We wear our helmets even in states that don't have helmet laws."
Chester Napier said even though they do not normally ride at night, if they do, they also make sure they are wearing reflective clothing.
"We also changed the lights on our bike so people can see us better," Chester Napier said. "You also need to drive aggressively at night to stay safe."
Lambert said while she always wears her helmet, she can see why some would forego helmet use.
"It is ridiculously hot," Lambert said. "Also, I think that since we are close to Kentucky and they don't require it, then it makes some people say, well it isn't really needed or else they would require it too."
Drunk Driving and Riding in West Virginia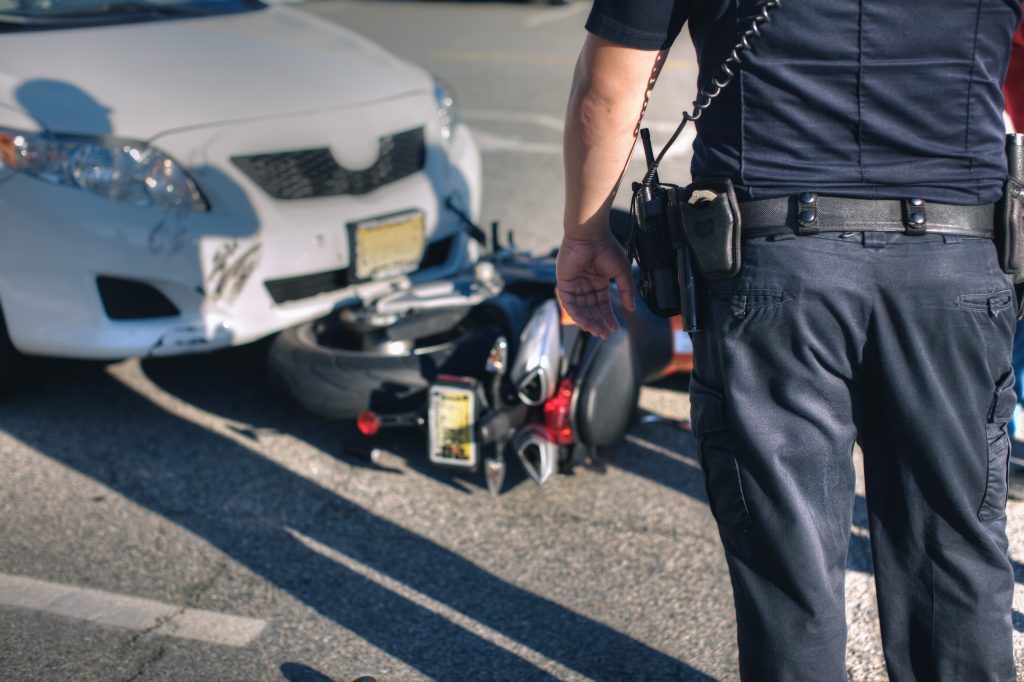 QuoteWizard also found that speeding and alcohol-impaired driving are other reasons why fatality rates have risen since 2019.
Lambert said she has seen the link between alcohol and motorcycle riding. "Another thing is that drinking and riding is a common occurrence, and I wish it was discouraged more in the motorcycle community," Lambert said.
In West Virginia, 18% of fatalities occurred with motorcyclists having a blood alcohol content of more than 0.08, and 8% of those fatalities involved a blood alcohol content of more than 0.15, according to QuoteWizard.

Motorcycle Safety Tips
As you know, motorcyclists can do a number of things to keep themselves safe and help avoid crashes with cars or trucks. Below are some tips you're probably aware of, but sometimes a reminder is helpful.
Make sure you're wearing proper gear
At a minimum, wearing jeans is key to preventing road rash, but leather or reinforced jackets, boots, and pants are better protection. Also, wearing a helmet that is approved by the US Department of Transportation at all times will keep you safe. If that helmet is open-faced, make sure you have glasses or goggles to protect your eyes and gloves to protect your hands. There is also gear created specifically for warmer weather that will help with ventilation when it's hot outside.
Be aware of your abilities and stay where you feel comfortable
Whether it's the motorcycle you've chosen or the route you're going to traverse, make sure you're comfortable. Your bike should be one that you fit on properly and is not too heavy. Ride at your own comfort level and stick to routes that you are familiar with so you can keep the focus on safety.
Always inspect your motorcycle before going for a ride
Checking your bike's tire pressure, lights, and mirrors before going for a ride are important steps to take, whether you're taking a quick ride or going on a longer one. Regular maintenance and care are key, such as oil changes, suspension adjustments, tire wear, and brake pad wear.
Keep aware of the weather
A lack of visibility could make or break your ride. Plus, motorcyclists are exposed to the elements when they're riding. You want to make sure you're aware of the weather forecast, are dressed appropriately for that weather, and can take the proper steps to be protected if the conditions worsen while you are out.
Free Case Evaluation From an Experienced WV Motorcycle Accident Lawyer
If you or a loved one was injured in an accident or hurt by the negligence of another, we encourage you to call an experienced Charleston, WV accident lawyer at West Law Firm for a Free and Confidential consultation. There's also no fee unless and until you recover compensation.
To learn more about your rights and options, call our toll-free number today at 1-877-943-9378 (WEST). Our top-rated injury lawyers are based in Charleston, WV, and serve clients throughout the state and country. We will come to your home, hospital, or wherever is most convenient for you.
Brooks West is a personal injury lawyer, founder, and President of West Law Firm. He has been helping those wrongfully injured in West Virginia for almost two decades. The results and service he provides his clients have earned him membership in the Multi-Million Dollar Advocates Forum and the AV Preeminent Rating from Martindale-Hubbell. Brooks is most proud of the many 5-star reviews he has received from satisfied clients.