Does the Legislative Leadership Believe West Virginians are Too Stupid to Keep their 7th Amendment Constitutional Rights?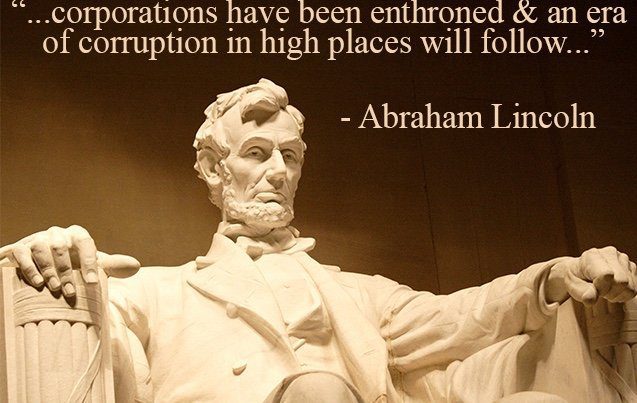 West Virginia's current legislative leadership is doing everything it can to pass laws that will take away its citizens' 7th Amendment Constitutional right. The 7th Amendment gives West Virginians the right to be heard in court by a jury when they have been injured, cheated, or killed by a corporation or other's reckless, deliberate or negligent conduct.
The 7th Amendment also gives West Virginians the right to sit on such a jury and make a decision based on the facts. The right to sit on a jury gives ordinary citizens a voice to hold those who hurt or kill people with negligent or reckless conduct accountable. This same right gives West Virginians the power to help keep their families and communities safe.
Many of us are asking, "Why would the leadership of our legislature want to take away our 7th Amendment Constitutional Rights?" Many of these legislators argue they're just trying to create jobs. But is giving corporations and billionaires a free pass to break safety rules that hurt or kill people a good business incentive?
A closer look at the issue brings into focus a darker truth. Much of the current legislature was put into office by the Koch Brothers and other corporate giants who funded their election campaigns. Now these big corporations and billionaires are expecting something in return. They are pressuring our legislature to take away our 7th Amendment Rights so they can forget about human life and safety and focus on what's nearest and dearest to their hearts – money and profit.
Adding to this pressure, the Koch Brothers have pledged to spend nearly $1 billion to finance the 2016 campaigns of politicians who will push laws that favor their business interests. Perhaps our legislative leadership is afraid of falling in disfavor with these corporate godfathers.  However, many West Virginians are now standing up and letting the world know the safety, life and constitutional rights of West Virginians are not for sale.
Show Up/Stand Up Rally at the Capitol
Not all West Virginia legislators are standing idly by while others wage this war on West Virginia rights, workers and wages. For example, Senat0r Jeff Kessler has called for West Virginians to join
him in at the "Show Up, Stand Up" rally on Monday February 16th. The rally will be held at 12 Noon on the south side of the West Virginia Capitol building.
Whether you are Republican, Democrat or Independent, please attend and let your legislators know the 7th Amendment and your family's safety is important and you don't want them TAKING AWAY YOUR RIGHTS. The Legislature's new leadership was elected based on their promises that they were sick of government interference with individual rights, and they were going to do something about it. Ironically, they are fighting to pass laws that directly interfere with and take away our constitutional rights and safety rules that protect ordinary citizens.
Please show up and help us remind them why we elected the current legislature – to free us of government interference, not bind us with more laws that take away our rights. Once these rights are gone, you may never get them back.
Why Your Nation's Founders Fought for Your 7th Amendment Rights 
There's nothing wrong with businesses making a profit. However, most of us are taught that money and profit should not be put ahead of human life and safety. That's why our nation's founders considered the right to trial by jury in civil cases to be one of our most important rights. And perhaps that's why it says in the Bible, not that money is the root of evil but the "…LOVE of money is the root of all kinds of evil. 1 Timothy 6:10. In other words, money is helpful, but should never be placed above human life.
The right to a civil jury trial was a key issue over which the American Revolution was fought. It was so essential to our nation's founders that they preserved it directly in the Bill or Rights, and the Supreme Court Justices have been honoring it ever since. For example, in a 1979 U.S. Supreme Court Case, Justice William Rehnquist explained:
"Those who oppose the use of juries in civil trials seem to ignore the founders of our Nation considered the right of trial by jury in civil cases an important bulwark against tyranny and corruption, a safeguard too precious to be left to the whim of the sovereign, or, it might be added, to that of the judiciary."
Examples of How the U.S. Constitution and the 7th Amendment Protects Us
A chief function of the American jury system is to help keep people safe and free from abuse by those with tremendous power like the Koch Brothers. For example, when a chemical company chooses to allow chemical tanks to deteriorate and link poison into a communities' water, the 7th Amendment gives West Virginians harmed the right to hold those responsible accountable with a jury trial, and the 7th Amendment gives other West Virginians the right to be on that jury and decide the outcome based on the facts.
Another example includes a truck driver who decides to take drugs while driving a heavy load. When that truck driver crashes into a family of five, killing them all but one who was left at home with a babysitter, the 7th Amendment helps hold the truck driver accountable for his actions and provide financial relief for the remaining child who no longer has anyone to financially support her.
Proposed Laws the legislative leadership is trying to pass that will give wrongdoers immunity and take away West Virginian's 7th Amendment Rights
A Car Dealer who also works as a West Virginia Legislator is trying to pass a law that amounts to telling West Virginians, "If you buy a new car and it's a lemon, tough luck! Your rights to sue the car manufacturer and get a car that works properly or your money back will be gone." Since an estimated 15,000 new cars each year are lemons, we all are at risk of being cheated without having the protection the 7th Amendment provides us?
Another proposed law that just passed the house is called HB 2011. It effectively says, "If your employer breaks safety rules and deliberately puts you in harms way and you injured or killed as a result, tough luck." Under this law, in many cases, you (or your family if your dead) won't be able to hold your employer accountable for the harm they caused by intentionally breaking safety rules and laws. With this bill, an injured worker or a dead worker's family will get a little workers' comp and then have to live off the state and ultimately the tax payers. We get the bill and billionaires like the Koch brothers get a free pass. Given disasters like Sago and the Upper Big Branch when employers could be held accountable for breaking safety rules, if employers are given immunity under HB 2011, it's terrifying to think of what disasters await us?
Another law the Legislature is trying to pass will take away peoples' constitutional rights and at the same time give businesses the right to break safety rules and regulations. Under this law, businesses will no longer have to maintain handrails, fire alarms and proper fall protection from heights, which are required by the West Virginia Building Code. Is it a fair trade off? You get your 7th Amendment Right taken away, and big corporations are given immunity for breaking safety laws.
Contact Your Legislators
Your voice matters – many of these proposed law are still being debated by the West Virginia legislature and they are listening to voices like yours.
The links below will take you to a list of the names, email addresses and telephone numbers of both West Virginia senators and delegates, making it easy to contact them.  Calling is great too if you have the time.  If not, you could create one email, then send it to multiple senators and delegates.
Click Here to Find Your West Virginia Senators
Click Here to Find Your WV Delegates
Tips for Emailing Your Legislators
Be Personal – Legislators want to hear your story in your own words. Explain how the issue affects you and your family and what your personal concerns are.
Let Them Know You Are a Constituent – It's important that legislators know that you live and vote in their district. Be sure to tell them that you are a constituent. Also include your name, home address and phone number in your email.
Be Brief – You should focus on just this issue in the email—discuss only SB 11/HB 2011. Be sure to tell your legislator why you are emailing in your opening sentence. Include why you are opposed to the bill.
Tell the Legislator What Action You Want – In both your subject line and the body of the email, tell legislators what you want them to do. In this case, "Vote No on SB 11/HB 2011."
Be Polite – Being nice goes a long way in influencing legislators. It's important to be polite and not berate or argue with legislators, even if their position is opposite of yours. Explain why you believe they should vote against SB 11/HB 2011 and ask them to do so. Be sure to thank the legislator for taking the time to read your email.
If you or a loved one has been injured or killed because of another's negligent or reckless actions and are concerned about how these proposed laws will affect your rights, please call West Law Firm at 304-343-9378.
by — Brooks West, Attorney
Brooks West is a personal injury lawyer, founder, and President of West Law Firm. He has been helping those wrongfully injured in West Virginia for almost two decades. The results and service he provides his clients have earned him membership in the Multi-Million Dollar Advocates Forum and the AV Preeminent Rating from Martindale-Hubbell. Brooks is most proud of the many 5-star reviews he has received from satisfied clients.