25 Free Dog Adoptions at KCHA in Charleston, WV (2021) | West Law Firm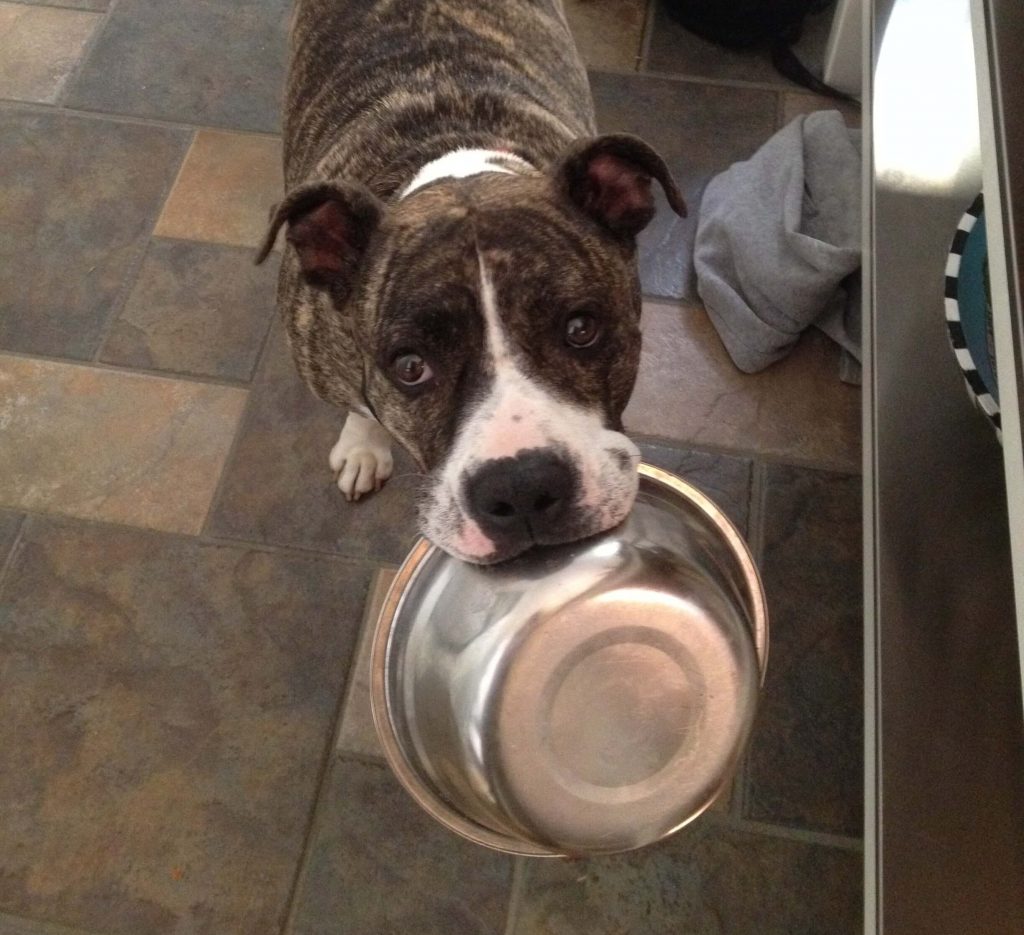 West Law Firm is Sponsoring 25 Dog Adoptions at the Kanawha Charleston Humane Association
CHARLESTON, WV — COVID has been hard on West Virginians. Many of us have lost loved ones, most of us have lost income, and all of us have had our activities and family gatherings limited because of COVID.
So, at West Law Firm, we decided to sponsor a COVID Pet Relief event at the Kanawha Charleston Humane Association. What that means is West Law Firm will pay for the adoption cost and fees of 25 dogs at KCHA!
What is Covered by West Law Firm's Free Dog Sponsorship?
West Law Firm's sponsorship covers the complete cost of 25 dog adoptions at the Kanawha Charleston Humane Association and includes vaccinations, spay/neuter, a microchip, and 1 month of free pet insurance. Please visit KCHA to see many of the beautiful dogs available for adoption in Charleston, West Virginia.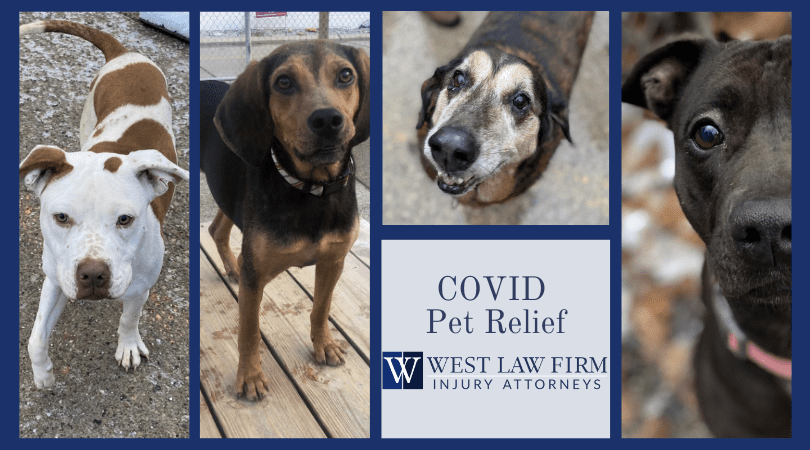 When is the West Law Firm Dog Adoption Event?
The event will start on Friday April 16, 2021 when the Kanawha Charleston Humane Association opens. The event will continue until 25 dogs are adopted with West Law Firm's sponsorship money. West Law Firm has sponsored a number of similar dog adoption events in the past, and it usually takes a few days before the sponsorship money is used up.
However, how long the event lasts depends on how many people adopts a dog the first day or so. So, if at all possible, getting there on Friday April 16th, when KCHA opens is the safest way to ensure you get to take advantage of the sponsored dog adoptions when you choose a dog to become part of your family.
Kanawha Charleston Humane Association's Mission and How You Can Help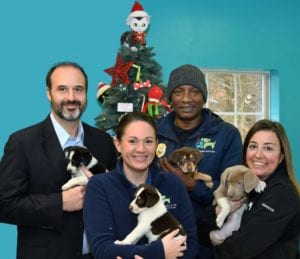 The Kanawha Charleston Humane Association, located in Charleston, West Virginia, is always an amazing place to find a wonderful pet like the puppies in the picture on the right being held by West Law Firm personal injury lawyer Brooks West, and a few members of the KCHA team.
KCHA Mission Statement
KCHA is committed to saving the lives of animals through sheltering, adoption, foster care, spay and neuter programs, cruelty prevention, and community outreach.
By choosing to adopt an animal at KCHA, you will not only be giving a priceless gift to your family, you will also be helping a furry friend in need of a home. So, please visit KCHA to find your newest family member. KCHA's mission is to continue as a leader in progressive animal sheltering, eliminating unwarranted euthanasia, and helping to create a community that celebrates life and the human-animal bond.
About the Personal Injury Lawyers of West Law Firm — Free Consultation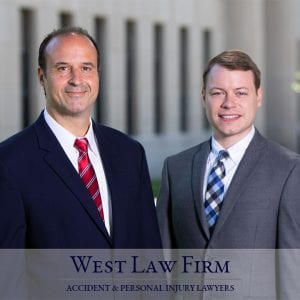 West Law Firm is a team of West Virginia personal injury lawyers and legal professionals dedicated to helping people who have been injured in a West Virginia auto accident, hurt at work, or  injured by negligence. What sets us apart is a radical commitment to putting clients first and making sure they get the best possible service and results.
If you or a loved one was injured in an accident or by negligence, we invite you to call us for a Free Case Evaluation.
We are located in Charleston, WV, and serve clients throughout West Virginia. Our toll free number is 1-877-943-9378, and there's No Fee unless you recover compensation.
Brooks West is a West Virginia personal injury lawyer who helps people who have been injured by negligence or wrongful conduct. He is the President and founder of West Law Firm and has been an attorney since 2005. Brooks is a Multi-Million Dollar Advocates Forum member and has been awarded the AV Preeminent Rating from Martindale-Hubbell.