Camp Lejeune Lawsuit Update and FAQs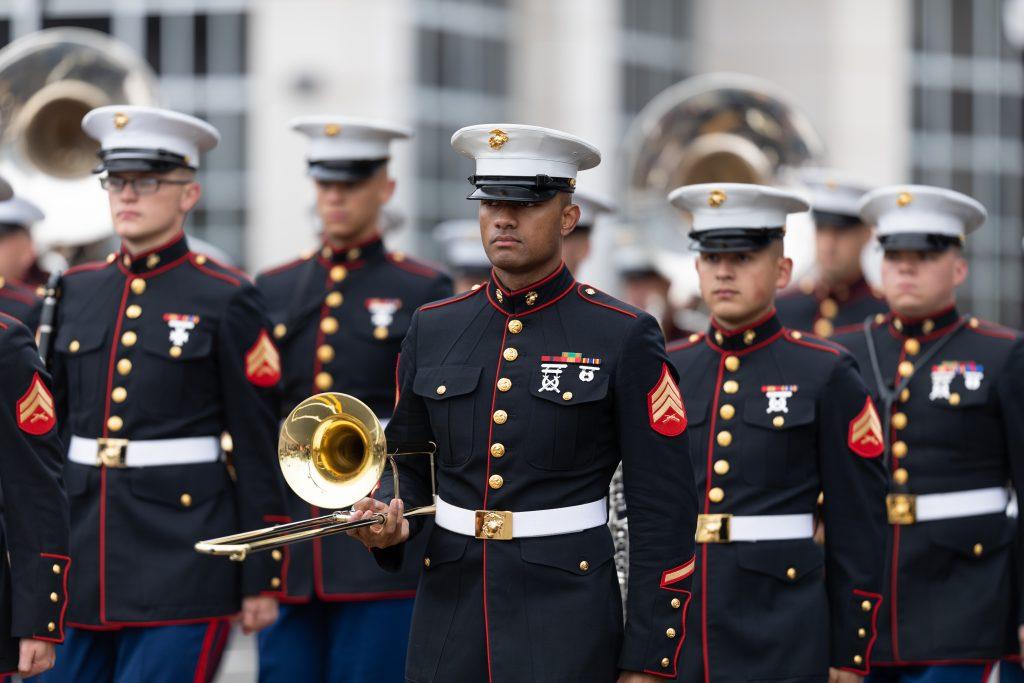 Below is a list of frequently asked questions and updates about Camp Lejeune lawsuits. If you meet the criteria below and want the most current update, we invite you to call a top-rated Camp Lejeune injury lawyer at West Law Firm for a free consultation at 1-877-943-9378 (WEST).
Who Qualifies for the Camp Lejeune Lawsuit?
According to the Camp Lejeune Justice Act of 2022, any "individual, including a veteran, or the legal representative of such an individual, who resided, worked, or was otherwise exposed (including in utero exposure) for not less than 30 days during the period beginning August 1, 1953, and ending December 31, 1987, to water at Camp Lejeune that was supplied by the United States or on its behalf."
The law states that anyone who meets these criteria can bring legal action against the federal government to get compensation for any harm that—
was caused by exposure to the water;
was associated with exposure to the water;
was linked to exposure to the water; or
the exposure to the water increased the likelihood of such harm.
Has the Camp Lejeune Lawsuit Been Settled?
None of the Camp Lejeune lawsuits have been settled yet that we're aware of. With the passage of the Camp Lejeune Justice Act in August of 2022, victims of toxic water exposure at Camp Lejeune have begun filing claims against the federal government. 
Those who qualify to file a claim (see "Who qualifies for the Camp Lejeune lawsuit?" below) must begin the process before the two-year window closes on August 10, 2024.
How Long Will It Take to Settle Your Camp Lejeune Lawsuit?
The Camp Lejeune Justice Act of 2022 was just signed on August 10, 2022, so the litigation process has just begun. It's hard to predict how long it will take to resolve a claim once it's been filed. It's likely that the earliest cases won't reach settlements until late 2023 or early 2024. The average time frame from filing a claim to reaching a settlement will likely be somewhere between 18 months and 2 years.
However, if the Camp Lejeune cases are consolidated into a multidistrict litigation (MDL), the time frame for settlement could take much longer, perhaps several years.
How Much Will Camp Lejeune Victims Receive?
Compensation for the harm caused by contaminated water at Camp Lejeune will likely range from $25,000 to more than $1,000,000.
The federal government has set aside approximately $6.7 billion in funding for military personnel and their families who were exposed to toxic chemicals in the water at Camp Lejeune and later developed serious health issues. Those suffering from the most serious conditions—adult leukemia, aplastic anemia, myelodysplastic syndromes, bladder cancer, liver cancer, kidney cancer, multiple myeloma, non-Hodgkin's lymphoma, and Parkinson's disease—will receive the largest compensations, likely in the range of $500,000 to more than $1,000,000. Less serious illnesses may still receive amounts ranging from $25,000 to $400,000 or more, depending on the severity of the illness.
Many factors will likely be considered to determine how much compensation an individual will receive, such as:
severity of health issues experienced
length of exposure to the contaminated water
medical bills—past, present, and future
lost income due to illness
loss of future earning capacity
pain and suffering
scarring and disfigurement
cost of funeral expenses, if applicable
Free Case Evaluation by a Top-Rated Camp Lejeune Lawyer
The attorneys at West Law Firm work for you on a contingency basis, which means that you will pay nothing unless we are able to win compensation for you and your loved ones. Contact us today for a no-obligation consultation with an attorney. Your session will be 100% free and confidential. We'll help you determine if you have a legitimate case and answer any questions you have about the legal process. Our toll-free number is 1-877-943-9378 (WEST).
Brooks West is a West Virginia personal injury lawyer who helps people who have been injured by negligence or wrongful conduct. He is the President and founder of West Law Firm and has been an attorney since 2005. Brooks is a Multi-Million Dollar Advocates Forum member and has been awarded the AV Preeminent Rating from Martindale-Hubbell.