Signs of a Bad Personal Injury Lawyer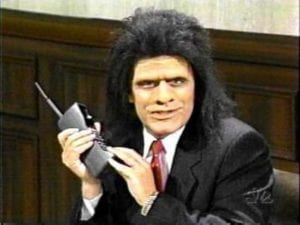 I have had the opportunity to work with and/or observe many West Virginia personal injury lawyers.  Not surprisingly, I have seen some good ones, and have I have seen some bad ones.  What is surprising is what causes some lawyers to consistently fail to get good results for their clients.  Before I share my discovery with you, I better first define what I consider to be a good attorney and what I consider to be a bad attorney.
To me, a bad personal injury lawyer is an attorney who routinely fails to get fair results for his or her clients while keeping them informed of the process.  On the other hand, a good attorney successfully fights for his or client's rights and returns calls within a reasonable amount of time.  Often what tips attorneys over into the "bad" category is not their lack of legal skills but poor management.  Here's why.
Often, personal injury attorneys will buy expensive cars and big offices on credit.  Then they take on too many cases at one time so that they can afford the payments.  This may result in the lawyers not being able to dedicate enough time and attention to each case, which causes their clients to suffer.  Additionally, financial pressure caused by taking on too much expense can pressure some West Virginia injury lawyers to settle their client's claims for an amount that is less than fair.
What to look for when interviewing West Virginia Personal Injury Lawyers
Below are some questions you may want to ask if you have been injured in West Virginia and are interviewing personal injury attorneys:
Does the attorney return your calls within a reasonable time?  Ideally, you could ask past and current clients about whether the personal injury attorney you're interviewing returns their calls.
Does the attorney fully answer your questions and explain your options, or does he or she ignore your questions?
Does the personal injury lawyer have a good rating on sites like google?
Ask a personal injury lawyer at West Law Offices
If you have been injured by negligence or wronged at work, a personal injury attorney at West Law is available to discuss your case and any questions you may have about hiring a lawyer.  We offer free consultations and never charge a fee until we win or settle you personal injury claim.  We also return all calls within 24 hours.  Please see our client testimonials or five star rating on google for more information.
Brooks West is a West Virginia personal injury lawyer who helps people who have been injured by negligence or wrongful conduct. He is the President and founder of West Law Firm and has been an attorney since 2005. Brooks is a Multi-Million Dollar Advocates Forum member and has been awarded the AV Preeminent Rating from Martindale-Hubbell.