Auto Accident Fatalities Highest in Almost a Century Despite COVID
An estimated forty-two thousand sixty people died in fatal auto accidents in 2020. Covid-19 dramatically impacted road travel in 2020, but despite far fewer miles driven, there was a dramatic increase in fatal motor vehicle crashes. In fact, deaths from auto accidents spiked 24%, representing the most significant increase since 1926!
Why did U.S. roads become deadlier while simultaneously becoming emptier? Although there is no single answer to explain the increased number of fatal car crashes and truck accidents, emptier roadways likely played a part. An investigation suggests that drivers, perhaps tempted by the openness of the roads, drove faster, resulting in deadlier accidents. For example, in bumper to bumper traffic, it's difficult to go fast enough to cause a fatal crash.
Why Did Auto Accidents Kill More People in 2020 Despite Less Traffic?
A report issued by the National Highway Traffic Safety Administration (NHTSA) also theorized that the type of drivers using the roadways in the initial weeks of the 2020 pandemic lockdown contributed to the overall number of fatalities. Most people stayed home as much as possible, while those who were using the roads were less risk-averse by nature.
In larger cities, like Charleston, West Virginia, there was hesitancy to return to public transportation. As a result, people who would typically rely on public transportation were instead taking to the roads in an effort to reduce their exposure to the COVID-19 virus.
The lack of congestion increased speeds, so the accidents that happened tended to happen at faster speeds, resulting in more fatalities. All of the above factors played a role in the increased traffic fatalities in 2020. However, the National Safety Council concludes that we need to address the roadway safety culture in our country.
The good news is if we make some changes in West Virginia and across the US, lives will be saved!
Road to Zero Campaign: Is Zero Deaths Caused by Auto Accidents Really Possible by 2050?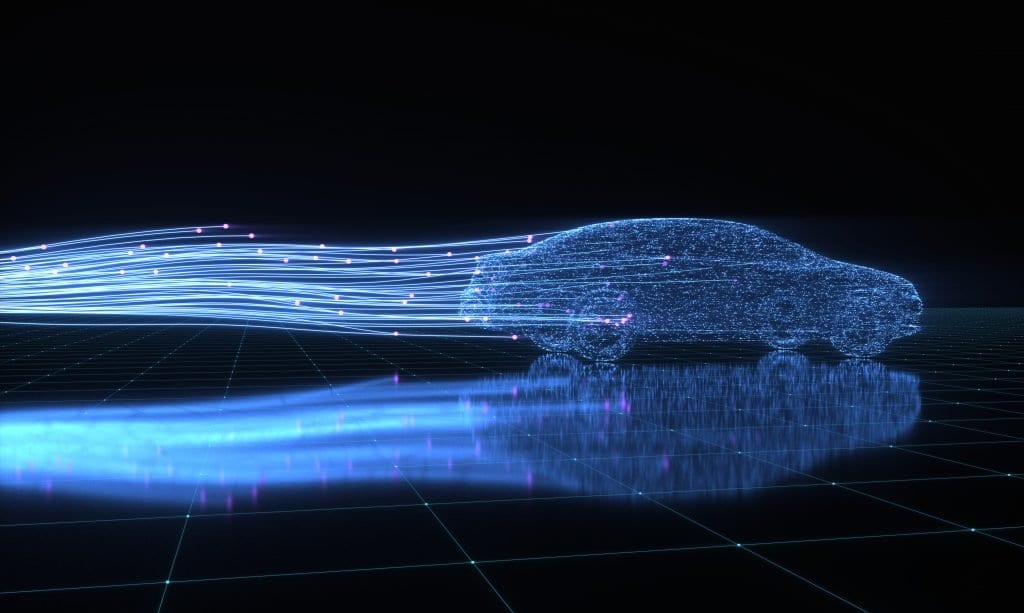 As mentioned above, over 42,000 people died in auto accidents in 2020. In a plea to the Biden administration, the National Safety Council (NSC)made a series of suggestions to the federal government to help attain the goal of zero deaths on U.S. roads by 2050. The initiative is called The Road to Zero.
The NCS, the U.S. Department of Transportation, the Federal Motor Carrier Safety Administration, and the Federal Highway Administration have all joined forces in the campaign, which has a goal of ending traffic fatalities by 2050.
How the US Plans to End Auto Accident Deaths by 2050
The Road to Zero campaign contains measures that have a proven track record of saving lives.
Some of the most prominent measures in the plan include:
Infrastructure improvements implemented widely across the nation
Mandatory ignition interlocks for all convicted of driving while under the influence and lowering state BAC levels to a maximum of .05
Lowering speed limits across the country
Utilizing and increasing the use of automated enforcement measures
Upgrading seat belt laws to primary enforcement and expanding restraint laws to include every passenger
Mandatory motorcycle helmet laws
Using a graduated licensing program for all drivers under the age of 21
Standardizing the use of Automated Driver Assistance Systems (ADAS)
Banning all cell phone usage, including hands-free, for all drivers
Advanced Driver Assistance Technologies that Could Prevent Car Crashes and Save Lives
Innovative driver assistance technologies are already saving lives and have the potential to reduce traffic fatalities significantly in the near future. From backup alarms that warn of a vehicle, person, or object behind the car to lane assist technology that reduces the risk of drifting into adjacent lanes, today's vehicles often come equipped with more safety features than ever before.
These technologies rely on a combination of hardware such as sensors, radar, and cameras, and software designed to identify potential risks instantly. The continuing evolution of technology in the automobile industry will provide further life-saving advancements in the coming years. Technology is likely to play more of an important role in getting us to zero car accident fatalities than the measures above proposed by the government.
Socioeconomic Barriers to Automobile Travel Safety
Some new technologies, such as automatic emergency braking, often do not come as standard equipment. Instead, automobile manufacturers upcharge for what should, by now, be standard safety features. As it stands, newer luxury model vehicles often have the most enhanced safety features. To reach the Road to Zero goal, the automobile industry will have to take steps to make life-saving technology affordable across the board on new vehicles.
Lack of funding for critical improvements to state and federal infrastructure is another significant barrier to reducing traffic deaths. Researchers at John Hopkins Bloomberg School of public health conducted an in-depth study of the potential benefits of The Safe System, where roadways are engineered for safety based on the intuitive ways people use them. The approach includes the use of rumble strips, roundabouts, separate bike lanes, and numerous other measures to improve safety successfully. The concept is not new. Sweden began implementing a similar plan in 1990, and by 2017, traffic fatalities had declined by 67%!
It is no secret that resources to improve safety are not equally distributed in the United States. A study published in 2015 in the American Journal of Epidemiology confirmed that improvements made to roadway infrastructure were not evenly distributed throughout the U .S. Wealthier areas of the country have better-maintained roadways with improved safety features. Poor communities suffer from aging infrastructure, which contributes to the danger of roadways.
Researchers found that individuals of lower socioeconomic status were more likely to drive older and more dangerous vehicles. Economic barriers also existed to maintaining vehicles in safe working order. The wealth gap is likely to remain a barrier to the Road to Zero campaign.
Rural communities also suffer from a lack of nearby hospitals equipped to handle car crash traumas, resulting in a higher mortality rate and an impact on recovery from injuries. In economically depressed regions, remote areas tend to suffer the worst impact on infrastructure, resulting in dangerous intersections, bridges, and roadways.
West Virginia Roads and Auto Accidents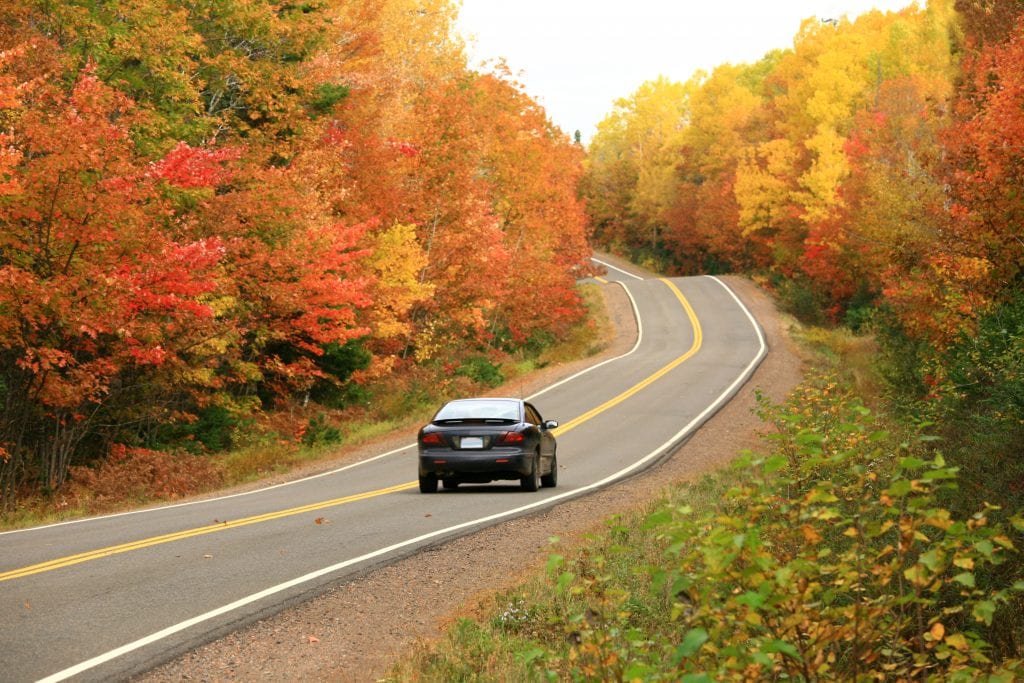 West Virginia has a crash fatality average of 14.7 per 100,000 people, which car exceeds the national average of 11.7%. More than 60% of the state's fatal crashes occur on rural roads. The Mountain State earned its name, and mountainous terrain is often affected by winter weather conditions and flooding, contributing to the overall increased danger of West Virginia's roads.
West Virginia's roadways are among the most dangerous in the country. Various surveys that rank states by car accidents frequently place West Virginia in the top ten. Driving under the influence, distracted driving, and the failure to use seatbelts contribute to both the number of accidents and serious injuries and fatalities. 
Free Consultation With a West Virginia Accident Lawyer
If you or a loved on has been injured in a West Virginia accident, hurt at work, injured in a slip and fall, or hurt by negligence, we are here to help. At West Law Firm, we offer Free Consultation, there's No Fee unless and until you win. Contact a West Virginia auto accident lawyer at West Law Firm for a free case evaluation to discuss your options. Call us toll free at 877-943-9378 (WEST).
Brooks West is a personal injury lawyer, founder, and President of West Law Firm. He has been helping those wrongfully injured in West Virginia for almost two decades. The results and service he provides his clients have earned him membership in the Multi-Million Dollar Advocates Forum and the AV Preeminent Rating from Martindale-Hubbell. Brooks is most proud of the many 5-star reviews he has received from satisfied clients.