All About Uber and Lyft Safety
How to Maximize Uber and Lyft Safety in West Virginia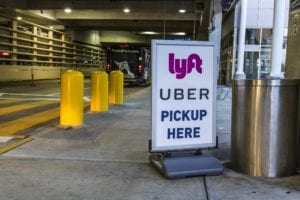 Over 100 Uber drivers have been accused of sexually assaulting or abusing passengers in the past 4 years according to a CNN report. The West Virginia Legislature passed a law in 2016 allowing rideshare companies like Uber and Lyft to operate in West Virginia in hopes of creating more jobs and reducing drunk-driving crashes. However, As Uber and Lyft use increases in West Virginia, so do questions about the rights and safety of their customers.
Uber and Lyft Safety — 
Who's Behind the Wheel?
In 2018, CNN released a report involving Uber and sexual assault that left many wondering if getting into an Uber or Lyft car could be as dangerous as hitching a ride with a stranger. This was the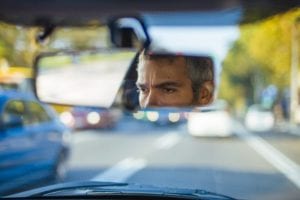 first in-depth analysis that included police reports, federal court records, and records from county court databases for 20 major U.S. cities.  The investigation revealed 103 Uber drivers had been accused of sexually assaulting or abusing passengers in the past 4 years.
From the start, lawmakers attempted to mitigate risks of getting into a stranger's car, as West Virginia did in 2016, by mandating Uber & Lyft drivers to have a clean criminal background check upon hiring. However, the new laws did not address the frequency of the checks and the type of background checks. It wasn't until this 2018 CNN report did Uber update their protocol to background checks every 2 years. Lyft now does updated background and DMV checks annually and is thus arguably the safer choice.
Are Digital Background Checks Enough?
News reports about the Kalamazoo Uber driver picking up fares between killings and the New York attack suspect charged with federal terrorism offenses put the efficacy of digital screening into question. Background check requirements for rideshare drivers vary from state to state. In 2016, Uber and Lyft agreed to allow drivers in the state of  Massachusetts to undergo additional governmental checks. Surprisingly, 8,000 hired drivers reportedly failed Massachusetts' background check. Also disconcerting, more than 1,500 drivers were rejected for violent crime charges and 51 sex offenders were identified.
Uber argued that the more in-depth background checks unfairly reach too far back and are unjust to drivers. With the exception of New York, Uber and Lyft do not use the more expensive and thorough process of fingerprint-based background checks as required by Taxi companies. Instead, both companies prefer being able to hire new drivers quickly at a lower cost.
Uber conducts digital screening with a startup called Checkr and Lyft contracts with Sterling Talent Solutions. Both companies use Social Security numbers to review driving and criminal histories in national, state, and local databases such as the U.S. Department of Justice National Sex Offender Public Website.
Uber and Lyft believe their screening process is sufficient to disqualify candidates with serious criminal convictions, like sexual assault, sex crimes against children, or kidnapping. Fortunately, both rideshare leaders recently added an emergency feature to their apps giving riders and drivers the ability to contact 911.  
Dangers Beyond Background Checks: Fake Uber Drivers
Thorough background checks should be the standard for rideshare companies, but one of the worst dangers to women is someone posing as an Uber or Lyft driver. These drivers arrive curbside with intent to harm. On April 5, 2019, the plaintiff filed a lawsuit against Uber Technologies in Los Angeles Superior Court alleging Uber knew fake drivers were preying on women as early as 2016 but did nothing to warn customers.
Get into the Right Car
Getting into the wrong car is surprisingly easy to do. My wife and I actually did this recently at the Atlanta Airport. We plopped into a similar color and model of vehicle as described on our Lyft app, and we did not look carefully at any of the details including verifying names. The driver actually pulled away from the curb before the driver realized his intended rider was messaging him.
For us, getting into the wrong car was merely an embarrassing mistake, but it was tragic for South Carolina student, Samantha Josephson who was found murdered after getting into a car she thought was her uber ride.  
Identify Your Uber or Lyft Driver
Sadly, other reported accounts exist of opportunistic criminals posing as rideshare drivers.  Samantha's parents, launched the "What's My Name?" movement bringing national attention to the importance of identifying drivers. Mother, Marci Josephson, said, "It has to be automatic, like putting on a seatbelt. You have to ask, "What's my name?"
Your rideshare driver should always know your name. The challenge is for all of us to get into the habit of asking drivers "What's my name?" before getting into the car. It might feel awkward at first, but this simple question could save your life.
Identifying an official Uber or Lyft driver just got easier for South Carolina residents. The House of Representatives passed a law on April 9, 2019, named The Samantha Josephson Ridesharing Safety Act. This bill requires rideshare drivers to display illuminated signs in their vehicles clearly identifying the company name.
In response to the recent tragedy, rideshare companies also emphasized the importance of identifying drivers. Uber developed a new push alert on their app titled "check your ride every time".  The reminder encourages riders to verify the following driver information.
New Uber App Banner: "check your ride every time"
Driver's license plate

Car Make & Model

Driver's Name & Picture
Lyft also stepped up safety protocols. Drivers now undergo continuous criminal background checks with annual updates. Any driver who does not pass screenings will be barred. Lyft drivers will have to provide evidence they have a current driver's license and offer a real-time photo of their face.
Two Simple Uber & Lyft Safety Tips That Can Save Lives
State legislators can pass laws, private companies can update protocols and technology, but there are things you can do too to protect yourself:
#1 Friends Don't Let Friends Ride Alone
Today, many people responsibly and intentionally use ridesharing when planning a night out with friends and cocktails so that they can avoid drunk driving. Uber started in San Francisco in 2010 with brand messaging such as "everyone's private driver" and "safe ride home". The company even partnered with Mothers Against Drunk Driving in a "designated rider" campaign. Ads showed images of women taking Uber for nights out on the town.
However, CNN's 2018  report mentioned above, suggests women riding solo are at significant risk of sexual assault, especially when intoxicated. The report also mentions plaintiffs in a class-action suit against Uber who all shared a similar series of events. The plaintiffs called an Uber ride after a night of drinking, and then their driver assaulted and, in some cases raped them. Some women were even raped inside their own homes. Uber has acknowledged the need to crack down on sexual assault as a priority.
The executive director of UN Women, the international agency devoted to gender equality and empowering women said, "It is a woman's right to free movement, to travel, to explore, to enjoy public spaces, to ride public transportation without experiencing the fear of violence". The unfortunate reality is that women traveling alone share a universal problem of sexual harassment and assault.  Traveling in numbers could be the best protection against opportunistic offenders.
The bottom line is, traveling with a friend is always best, no matter the case, and if you or your friend has had a few too many drinks, take the ride together. You'll never regret it. However, if that's not possible, see number 2 below.
#2  If You Must Ride Uber Solo, Stay Connected en Route
If you must hail a ride alone, Uber and Lyft apps now easily allow you to stay connected to friends or family while en route.
You can send contacts your ETA and trip status as well as make an emergency 911 call directly through their apps. Friends and family will receive your driver's name, vehicle info, and map location in real-time allowing them to track your trip.
Take the time to quickly send your info to a friend, and if you know someone is riding alone, remind her to do the same!
Free Case Evaluation by an Experienced West Virginia Personal Injury Attorney
If you were injured by an Uber or Lyft driver as a passenger, pedestrian, or while driving or riding in another vehicle, recovering full and fair compensation for your injuries can be complicated without the help of an experienced motor vehicle accident lawyer. Companies like Uber may be valued at $70 billion; however, rideshare drivers are considered independent contractors. Uber and Lyft do not classify their drivers as employees, so the rideshare companies often try to deny responsibility for the injuries or harm caused by their drivers.
To contact us for a free case evaluation, call us at 1-877-943-WEST (9378).  There's also No Fee unless you recover compensation. For more information, please visit our West Virginia Rideshare Accident Page.
Brooks West is a West Virginia personal injury lawyer who helps people who have been injured by negligence or wrongful conduct. He is the President and founder of West Law Firm and has been an attorney since 2005. Brooks is a Multi-Million Dollar Advocates Forum member and has been awarded the AV Preeminent Rating from Martindale-Hubbell.