7 Simple Ways to Protect Your Privacy and Social Media from Snooping Insurance Companies After an Accident
How to Protect Your Privacy and Social Media After Being Wrongfully Injured in West Virginia
Approximately 247 million people use social media in the U.S., and about 69%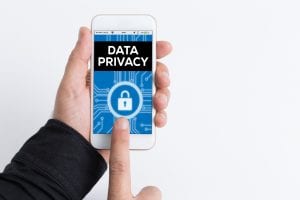 of adults use Facebook. Our updates and shares connect us to friends and family. But, do you know your posts can kill your case?
How? If you have an accident claim, insurance companies routinely snoop through your social media platforms. They look for evidence to minimize your personal injury claim. Remember, an Insurance adjusters' job is to settle accident claims for as little money as possible. If they can tarnish your credibility or suggest you're not as injured as you really are, they probably will.
…real-life example of innocent Facebook posts twisted
One injured claimant took his wife and children on a vacation. The trip was planned prior to his injuries. He didn't participate in most of the activities, but for his children's sake, they made the best of a bad situation. The memories captured in photos do not convey the fact that he was in pain most of the time on that trip. The insurance company, however, seized pictures from their Facebook account and argued he wasn't as injured as he really was.
Here's how to avoid these complications and protect your rights:
7 Easy Tips to Protect your Privacy and Social Media After an Injury
#1 Don't post or share about your accident, injuries, or personal injury claim
It is tempting to vent frustrations on social media, especially, when your pain is someone else's fault. But posts describing your difficult recovery rarely help your case. Insurance companies may be able to twist your words against you. If you truly want to be safe, don't give them something to talk about. At West Law Firm, we advise all of our clients to not discuss any aspect of their personal injury case with anyone but their lawyer (and spouse) until their case is resolved.
# 2 Don't accept friend requests from anyone you do not know!
Insurance companies often use this tactic to gain access to injured claimants' social media information. One simple and easy way to protect your privacy is to only accept friend requests from people you know.
#3 Restrict your activity
If you can, simply don't post anything while your accident claim is open. Even photos of your kids enjoying certain activities, like hiking, could prompt the question, "who took the picture?" Posting is risky, and it's difficult to predict how your words or photos might be twisted against you by insurance companies. At the very least, try to stick with the safest activities such as liking photos, sharing news articles, or wishing others well and/or happy birthday!
# 4 Restrict your privacy settings
Set your privacy settings to block anyone you do not know from viewing your personal pages. Even with the highest privacy settings, information about you can still be seen by your friends and possibly friends of your friends. Explain to friends and family members these risks to your case. Ask them not to post about you on their own pages. Here is a page that lists the privacy settings available on Facebook.
#5 Watch for being tagged in a photo
Be aware that any photos you are tagged in may be visible to the insurance company and the public. Even a picture of you just sitting with a smile could be used to argue all is well, despite the fact you were in pain at the time. When in doubt, it's best to remove tags of yourself in photos.
#6 Use Facebook Privacy Checkup
Facebook's Privacy Checkup helps you review who can see your posts and info from your profile, like your phone number and email address. It also shows you your settings for apps you've logged into with Facebook.
You can use Privacy Checkup to review and adjust your privacy settings to help make sure that you're sharing with who you want.
To go to Privacy Checkup:
-Click the ? at the top of any page on Facebook (ex: your homepage).
-Select Privacy Checkup.
#7 How West Law Firm can help protect your privacy
At West Law Firm, we fight to protect our client's rights and privacy. Therefore, if you choose West Law Firm to represent you after an accident and the insurance company unreasonably demands access to your social media information, we will fight, in court if necessary, to keep your privacy protected.
CAUTION: Finally, we caution against removing any pictures, videos or other information you have already posted after a West Virginia accident because that may be considered destroying evidence. The most important thing is to be careful about what you post moving forward and follow the tips above.
How Do West Virginia Auto Insurance Companies Get Access to Your Facebook Info and Other Social Media?
Aside from the snooping tactics mentioned above, insurance companies, insurance lawyers, and big corporations may also try to get access to your social media if your personal injury claim reaches litigation. Shortly after you file a lawsuit, a formal evidence gathering process called "discovery" begins. At that point, insurance lawyers may demand access to information about you, including your social media accounts, online habits, and personal messages. Insurance companies may hire people who specialize in social media evidence collection.
The legal admissibility of online information and access to such information is a fairly new area of law and is usually judged on a case by case basis. Since courts sometimes include and sometimes exclude this data, we advise all of our clients to be proactive and protect themselves from the start.
Get Help from an Experienced West Virginia Personal Injury Lawyer
At West Law Firm, we know the strategies and tactics that insurance companies often use to try and avoid paying full and fair compensation to people who have been wrongfully injured in accidents, at work, or because of dangerous property conditions. Let us put our knowledge and experience to work for you.
Our mission is to help wrongfully injured people recover full and fair compensation while providing them excellent service that will make the process as easy as possible. Call us today for a free consultation to learn more about how we can help you.
Our toll-free number is 1-877-943-9378 (WEST). We are located in Charleston, West Virginia but serve clients throughout the state and country. If you can't come to us, we'll come to you!
Brooks West is a personal injury lawyer, founder, and President of West Law Firm. He has been helping those wrongfully injured in West Virginia for almost two decades. The results and service he provides his clients have earned him membership in the Multi-Million Dollar Advocates Forum and the AV Preeminent Rating from Martindale-Hubbell. Brooks is most proud of the many 5-star reviews he has received from satisfied clients.