7 Proven Ways To Lose Weight After an Accident or Injury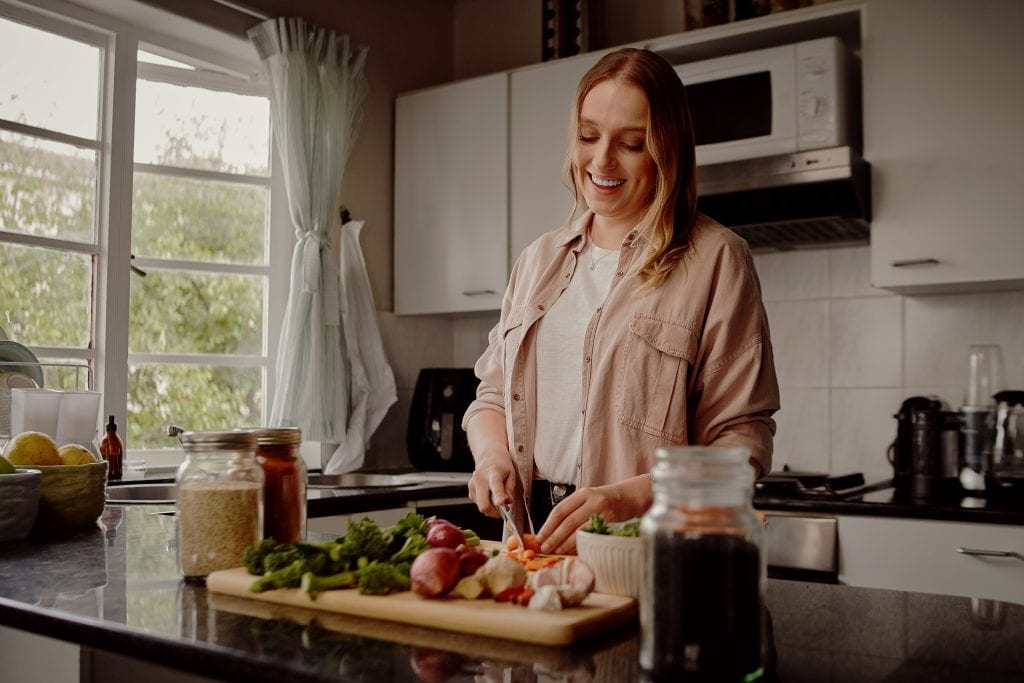 Over 4 million people are injured in car accidents each year in the US. Unfortunately, injuries usually mean less activity and little exercise, which often leads to weight gain.
You're probably wondering why a West Virginia personal injury lawyer is writing about weight loss. I've struggled with weight loss since childhood and tried virtually every approach to weight loss. Above all, over the past 8 years, I was able to lose 50 pounds and keep it off. And even better, I never go hungry.
So, below are 7 tips proven to help you lose weight and feel better, even if you're dealing with a nagging injury.
How to Lose Weight While Injured — 7 Easy But Effective Weight Loss Methods
1. Small Steps Equals Big Weight Loss
People who made one small change each week in their food choices or physical activity lost 4 times more weight during a 4 month program than people who followed a painful, traditional low calorie diet, according to a study published in the Annals of Behavioral Medicine. The participants who committed to making one small change per week also lost more than twice as much belly fat and 2 1/2 inches more off their waistline. Some of the small changes participants made included drinking one fewer can of soda or walking 5 more minutes each day.
2. Replace Foods, Don't Deny Them
Numerous studies show that the best way to lose an unhealthy habit is to replace it with a healthier habit. So, just to name a few examples, you could replace mayonnaise with mustard, replace a snickers bar with your favorite fruit, and/or replace riding the elevator with walking the stairs. As mentioned above, small changes add up over time and are proven to help with weight loss after being injured, like from a slip and fall accident or workplace injury.
For example, on the TV Show, My Diet is Better than Yours, the super food swap diet won the competition. That diet was based on the replace don't deny principles and sought creative ways to replace unhealthy comfort foods with healthier alternatives. Interestingly, one contestant followed a ketogenic diet and led the competition for a while. However, as time went on, he fell behind and the super food swap diet contestant took the lead and eventually won the competition.
The ketogenic diet is known for not producing long term results because, among other reasons, it's almost impossible to stick to long term. There are also serious concerns about the long term safety of the keto diet. 
3. Write to Lose (Weight)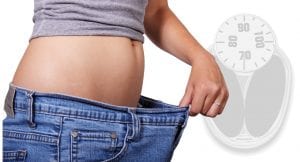 Numerous studies show that people who record what they eat are more likely to lose weight and keep it off. In fact, one recent study found that people who kept a food diary six days a week lost about twice as much as those whokept a food diary for one day a week or less.
Fortunately, smart phone apps now make it easier than ever to track what we eat and drink, and many of them have massive databases with the caloric content of almost every food imaginable, including foods from restaurants.
MyFitnessPal and MyNetDiary are two of the most popular and effective food and activity tracking apps. Here's an article detailing how these apps can help with your weight loss goals. Even, if you only write down what you eat for one week, that will be helpful because people tend to eat the same things each week. Then, you'll know about how many calories you're eating each week, and what food choices you're willing to change to get your caloric intake inline with your health and fitness goals. For example, you might be willing to replace potato chips at lunch with an apple. 
4. Walk More, Weigh Less
A Duke University study found that 30 minutes of daily walking is helpful to prevent weight gain and that exercising for more than 30 minutes typically results in weight and fat loss. According to the Reader's Digest weight loss calculations, "Burning an additional 300 calories a day with three miles of brisk walking (45 minutes should do it) could help you lose 30 pounds in a year without even changing how much you're eating."
At our personal injury law firm in Charleston, West Virginia, we recently offered employees a work walk challenge. The injury lawyers and staff were challenged to walk at least 10-15 minutes during the work day for one month and received a $100 gift card if they succeeded. It was a big success!
5. Eat In, Keep Fat Out
Experts suggest eating 90 percent of your meals at home because restaurants live or die based on how tasty their food is. That's why many restaurants add lots of sugar and fat to their foods. Restaurants also typically serve larger portions. Therefore, most restaurant meals are higher in calories than what you would eat at home, and it's difficult to monitor what you're eating when eating out.
Fortunately, many restaurants are making it easier to eat out and eat healthy. For example, Panera Bread prominently displays calories of each meal to make it easier for you to achieve your goals. Many restaurants now offer gluten free options too.
6. Watch TV Less, Weigh Less
One study found that the less TV the students watched, the less they ate overall. Try Replacing 30 – 60 minutes of TV with a walk or just relaxing in a comfortable environment. When the weather is moderate, fresh air can be relaxing and rejuvenating.
7. Distracted Eating Equals Overeating: Eat Away from the TV
Most of us know about the dangers of distracted driving, especially texting while driving. Similar principles apply to distracted eating, especially eating while watching TV.
For example, when people eat while watching TV they are less aware of how much they're eating and typically feel less satisfied from what they eat. Numerous studies have found that watching TV while eating causes people to eat 25% or more calories than they would have had they eaten had they not been watching TV. 
We, at West Law Firm, know many West Virginians struggle with maintaining a healthy weight. We hope one or more of the tips above help you achieve your goals.
Plant-Based Diet Great Way to Lose Weight When Injured 
A 2018 study found that a plant-based (vegan) diet helped improve body weight, fat mass, and insulin resistance markers. According to nature.com:
"These findings provide evidence that plant protein, as a part of a plant-based diet, and the resulting limitation of leucine and histidine intake are associated with improvements in body composition and reductions in both body weight and insulin resistance."
The documentary Game Changers has a number of inspiring examples of people who healed and/or lost weight following a plant based diet.
After becoming a lawyer and more sedentary as a result, I gained quite a bit of weight. Fortunately, over the past couple of years, I have lost 30 pounds following a low fat, mostly plant based diet without even trying. Here's a testimonial from a young lady who lost 100 pounds following a similar diet.
As a busy personal injury lawyer, I found this low-fat, mostly plant based approach the most effective because it allows me to eat as much as I want; it just limits the types of foods I can eat. That means I never go hungry. 
Get a Free Consultation From an Experienced West Virginia Personal Injury Lawyer
We hope the above helps you if you've gained weight after an injury. If your injury was caused by an automobile accident, work accident, slip and fall or by negligence, we invite you to call one of our experienced accident lawyers for a free consultation. Our toll free number is 1-877-943-9378, and there's No Fee unless you win.
West Law Firm is located in Charleston, WV, but we serve clients throughout the state and country who have been wrongfully injured. Below are some of our additional practice areas:
Brooks West is a personal injury lawyer, founder, and President of West Law Firm. He has been helping those wrongfully injured in West Virginia for almost two decades. The results and service he provides his clients have earned him membership in the Multi-Million Dollar Advocates Forum and the AV Preeminent Rating from Martindale-Hubbell. Brooks is most proud of the many 5-star reviews he has received from satisfied clients.