4th of July: Let freedom ring while staying safe
Independence Day is the most dangerous holiday to travel in West Virginia
The holidays are a time to celebrate and enjoy life with family and friends.  Unfortunately, they are also the most deadliest times to be on the highway and The Fourth of July traditionally sees more deaths than any other holiday.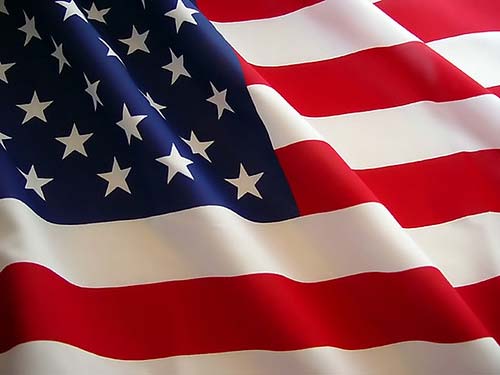 Statistics suggest West Virginia car accidents caused by drunk driving is an even bigger issue on July 4th than it is over New Year, when many people are cautious about being out on the roads because of drunk drivers.
Fox Business reported the National Highway Traffic Safety Administration (NHTSA) lists July 4th as the most deadly holiday and it has been tracking statistics for a quarter of a century.
"Fourth of July almost always tops the list. Statistics gathered over the past 25 years show that, on average, nearly 51 percent of all deadly traffic crashes on July 4 are related to alcohol," reported Fox.
An ABC News report in 2010, also suggested Independence Day is the most deadly day on the roads of America.
It quoted an analysis by the Insurance Institute for Highway Safety that found July 4th has been the deadliest day on the roads of the United States in recent years.
The institute examined vehicle accident statistics from 2004 to 2008 and found that on average, 148 people died in motor vehicle crashes on July 4th, more than on any other single day.
This is markedly higher than a typical day which has an average of 114 traffic deaths.
After July 4th, the deadliest days were Aug. 13th and July 15th, which both averaged 143 fatalities and New Year's Day with 140 traffic deaths.
The Insurance Institute study suggested July 4th is the deadliest day due to a lethal cocktail of more drivers on the road who are driving longer distances and alcohol. This year, AAA, predicts that 40.8 million people will travel at least 50 miles from home over the July 4 holiday.
In 2012 there were 392 deaths across the country nationwide over the three day long July 4 holiday. Of those 39 percent were alcohol related.
West Virginia typically sees a spike in deaths on July 4th as well as other holidays. Nine people lost their lives in separate holiday weekend accidents in seven West Virginia counties in 2009, for instance.
As a Charleston, WV car accident lawyer, auto accidents are the biggest problem I see over the July 4th holiday, but there are other causes of serious injury such as fireworks and accidents on boats.
To help your celebration of Independence Day be safe and enjoyable, it may be wise to follow the following precautions:
If you are driving a long distance on July 4th check your tires, oil and water.
Get a good night's sleep and leave early — this may help you beat traffic, too.
Never drink and drive. Make sure you have a designated driver if you are drinking alcohol at a party.
Never accept a ride with someone who you believe has been drinking alcohol or taking drugs.  Not only is this dangerous, it can also lead to legal problems.
Stay calm in traffic congestion. Try listening to some relaxing music.  Research shows that we respond better when relaxed and alert.
Contact an experienced West Virginia Injury Attorney
If you have been injured in a West Virginia car accident, West Virginia work accident lawyers, or due to the negligence of another, West Law Firm offers free consultations.  Feel free to call us toll free at 1-877-943-9378.
We hope you have a great 4th of July/Independence Day!
Brooks West is a West Virginia personal injury lawyer who helps people who have been injured by negligence or wrongful conduct. He is the President and founder of West Law Firm and has been an attorney since 2005. Brooks is a Multi-Million Dollar Advocates Forum member and has been awarded the AV Preeminent Rating from Martindale-Hubbell.