10 Ways You Can Help Your Personal Injury Case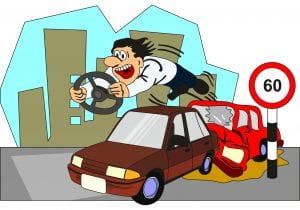 If you were recently injured in an accident, slip and fall, or hurt at work because of another's negligence, it may seem like your personal injury claim is out of your control. However, there is much you can do to help get better results from your personal injury claim. Below are 10 things you can do to help your accident case.
1. Don't Talk About Your Case with Anyone but Your Lawyer
Don't talk to anyone except your lawyer about your case. That includes friends, coworkers, and even family, except your spouse. Insurance companies are good at finding ways to manipulate what you say and use it against you. If you discuss your case or injuries with someone, that person can later be subpoenaed by a defense lawyer and forced to testify about your conversations.  We here at West Law Firm advise all of our clients to not discuss any aspect of their personal injury case with anyone but their lawyer (and spouse) until their case is resolved.
2. Take Photos of the Scene and Your Injuries
Photos can be extremely valuable to your injury case. No matter what type of accident you may have been involved in, taking photos of the scene where the accident occurred, damaged property, and any bodily injuries you sustained can be helpful. At West Law Firm, we make sure there are ample photos to win your personal injury case. If needed, we will also hire accident reconstruction experts to help you get the best results possible. Injuries can also heal over time so be sure to take pictures of your injuries periodically even after your accident to help build your case. 
3. Go to All Doctor's Appointments and Follow Doctor Recommendations
Failing to show up for your doctor's appointments or not following given medical advice can seriously impact your personal injury case. Insurance companies and opposing legal teams may argue that you're not doing all you can to recover from your injuries. They may also claim that your injury is not as severe as you claim it is if you cancel a bunch of doctor's appointments. Want to know how to get the most out of doctor's appointments after you've sustained an injury from an accident? Check out our page How to Get the Most from Your Doctor's Appointment to learn more.  Of course, if you disagree with your doctor's recommendations, that's fine. Just speak with your accident attorney, and he or she should be able to help you.
4. Get Written Excuses From Your Doctor for Missing Work
Your employer may not require you to give a written excuse from a doctor for missing work, but you should still get one. Having these written excuses from a doctor can prove just how much time you spent out of work because of your injuries. This can significantly help to strengthen your case and get you the compensation you deserve for your lost wages.
5. Keep a Written Record of What Happened During You Accident and Events After
Some cases can take much longer than others to come to an end. For that reason, keeping a written record of everything related to your accident can be extremely beneficial in case the details become fuzzy over time. You can include anything in your written record from the pain you were feeling on a certain day to what the other party said to you at the scene of the accident. The more detailed the better. For example, if, after the accident, it takes you an hour to get ready for work because of physical injury instead of the 30 minutes it used to take, documenting that will help prove your damages.
6. Avoid Posting on Social Media
Even though you may want to talk about something seemingly innocent regarding your accident on social media, don't. Insurance companies and opposing legal teams will look for every way they can to minimize the value of your personal injury claim. The best way to help your case overall is to limit using social media while your case is active. Try to keep your activity to a bare minimum: just liking photos, sharing news articles, or wishing others well. To learn more about how to be responsible with your social media during your case check out our article on 7 Simple Ways to Protect Your Privacy and Social Media from Snooping Insurance Companies After an Accident.
7. Supply All Requested Documents on Time
Throughout your case, you will need to complete and return different documents to your personal injury attorney. Always try to return forms fully completed and on time. This will help your lawyer be able to progress your case quicker and more efficiently. 
8. Be Patient
Getting you the full and fair compensation you deserve for your West Virginia personal injury case can take time. Settling your personal injury claim early or too soon can cause you to lose thousands of dollars. Also, after you've been in an accident, your attorney will have to collect the necessary information. This may include things like legal reports, witness statements, medical paperwork, and more. Also, the insurance company will often drag its feet rather than help to resolve your case quickly. It's important to remember your case will likely not be resolved in a week, so be patient and trust in your attorney. 
As our clients' testimonials confirm, one thing that makes West Law Firm stand out is how quickly we resolve our clients' accident claims. So, choosing the right lawyer for your case can go a long way to helping you win your personal injury claim as soon as possible.
9. Ask Questions
You should always feel at ease when communicating with your lawyer about your case. If you don't understand something about your personal injury case don't be afraid to ask your lawyer to explain. The more you know about what is happening, the more you can be of assistance.
Asking your doctor and medical providers questions can be helpful, too. When in doubt, a good personal injury lawyer should be able to clear up any questions or confusion you have. Communicating with your doctors and lawyers will help you get the best possible medical treatment and recover full compensation for your losses.
10. Get Help from an Experienced West Virginia Personal Injury Lawyer
Did you know that people who hire a personal injury attorney usually receive more money for their personal injury claim? Even after paying the lawyer's fees, injured people who retain a lawyer often end up with more compensation in their pocket than those who don't retain an attorney. This is because of the numerous benefits personal injury attorneys can offer you. 
 At West Law Firm, we know the strategies and tactics that insurance companies and other lawyers use to try and avoid paying full and fair compensation to people who have been wrongfully injured. Let us put our knowledge and experience to work for you. Call us today for a free consultation to learn more about how we can help you. Our toll-free number is 1-877-943-9378 (WEST). 
We are located in Charleston, West Virginia but serve clients throughout the state and country. If you can't come to us, we'll come to you!
Brooks West is a personal injury lawyer, founder, and President of West Law Firm. He has been helping those wrongfully injured in West Virginia for almost two decades. The results and service he provides his clients have earned him membership in the Multi-Million Dollar Advocates Forum and the AV Preeminent Rating from Martindale-Hubbell. Brooks is most proud of the many 5-star reviews he has received from satisfied clients.