How a West Virginia Wrongful Death Lawsuit or Settlement Works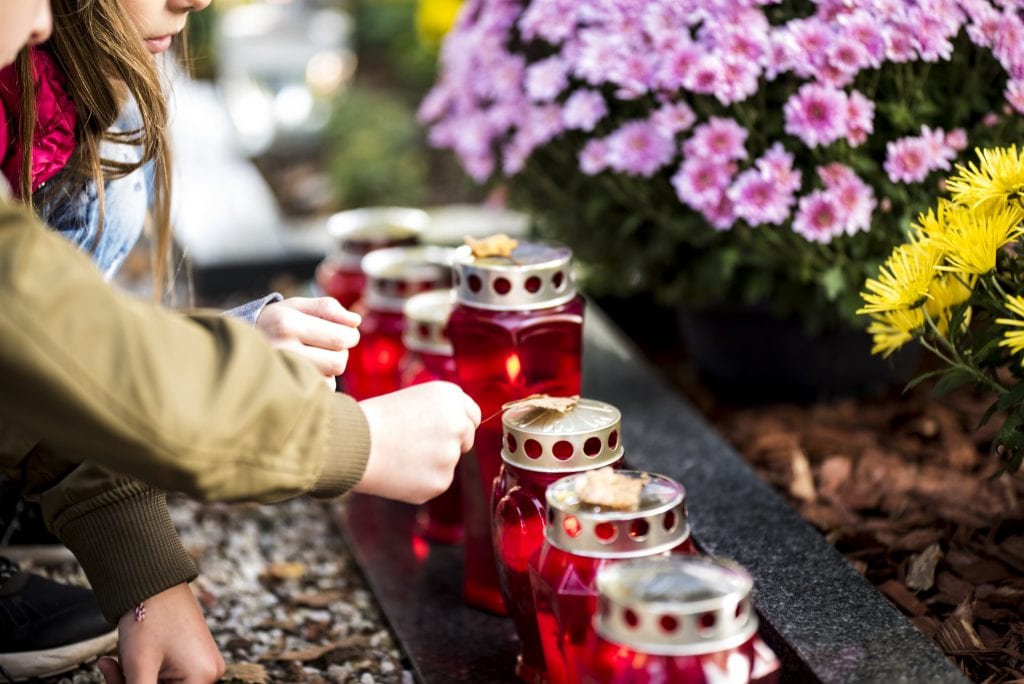 Each year, over 170,000 die from accidents and unintentional injuries in the US. Many of these deaths are caused by auto accidents, falls, medical malpractice, or some form of negligence. Wrongful deaths not only causes families immense grief, they also often cause serious financial consequences for the families left behind.
Fortunately, West Virginia wrongful death laws provides some opportunity for financial relief and the ability to hold a wrongdoer accountable.
For a Free Consultation with an experienced WV wrongful death lawyer, we invite you to call us toll free at 1-877-943-9378 (WEST).
What is a West Virginia Wrongful Death Claim?
In West Virginia, wrongful death claims, lawsuits, and settlements are governed by West Virginia's wrongful death statute set forth in WV Code §55-7-6. West Virginia's wrongful death statute provides families who have lost a loved one due to the negligence or misconduct of another the right to file a civil claim against that person, corporation, or government.
A civil claim, also known as a personal injury claim, is a legal action or claim against one or more parties. Like most civil claims, wrongful death claims are claims for money damages.  In other words, a WV wrongful death claim is a legal claim for financial compensation.
That said, many families pursue wrongful death claims for more reasons than money. Often family members want justice and to hold wrongdoers accountable so that they don't hurt or kill others in the future.
Wrongful death claims are not necessarily the same as a wrongful death lawsuit. That's because a claim is not technically a lawsuit until a wrongful death complaint is filed in a West Virginia court of law. In fact, many wrongful death claims are settled in West Virginia without the need to file a lawsuit.
A wrongful death may also lead to a criminal case. That, however, does not stand in the way of a family's right to bring a civil action for wrongful death seeking monetary damages.
For immediate help, we invite you to call an experienced wrongful death attorney at West Law Firm for a Free Consultation at 1-877-943-9378 (WEST).
Who May File a Wrongful Death Lawsuit in West Virginia?
The short answer is whoever is appointed as the personal representative of the estate. But, technically, the entity entitled to file a West Virginia wrongful death claim is the estate of the decedent.
The personal representative of the estate has a duty to represent the estate's bests interests and must post a bond to help insure they don't violate that duty at the expense of the estate and the beneficiaries of the estate.
A decedent's will may dictate who the personal representative is. If not, someone, often a spouse, will have to apply to be appointed as the administrator of the estate. Here's a link to an article providing more information about how to get appointed as the administrator of an estate in West Virginia. 
Who is Entitled To Receive Compensation from a West Virginia Wrongful Settlement?
If a wrongful death settlement is reached or if damages are awarded by a jury verdict following a wrongful death lawsuit, there are several categories of people who have a potential right to receive some of the settlement. Those people who have a potential right to receive compensation are called beneficiaries. They include the decedent's:
Surviving spouse
Children, stepchildren, and adopted children
Parents and siblings
Other dependents (including any people who were financially dependent upon the decedent at the time of his or her death)
Any person who would otherwise be equitably entitled to share in such distribution
How the compensation is distributed among beneficiaries depends on many factors, including whether the underlying wrongful death lawsuit was decided by a jury verdict or if a settlement was reached between the parties beforehand. If the wrongful death lawsuit ends in a jury verdict for the estate, then the jury may direct what proportions of the verdict should be distributed among the beneficiaries.
If a wrongful death claim is settled before a jury verdict, as most such cases are, then the court must decide on how the settlement is distributed. A judge will make his or her decision based on principles of fairness and justice and the other provisions of the West Virginia wrongful death statute. In that event, the court will set a hearing and all beneficiaries will be notified.
Typically, at the hearing, the court listens to all beneficiaries who want to speak about the distribution, and he or she will then decide how the compensation from the wrongful death claim should be distributed. Sometimes the beneficiaries reach an agreement before the hearing about how they believe the compensation should be fairly divided. The court will still have to approve that distribution.
If you or a loved is a potential beneficiary to a wrongful death claim or lawsuit, we invite you to call one of our experienced wrongful death lawyers for a Free Case Evaluation at 877-943-9378 (WEST).
How Long Do You Have to File a West Virginia Wrongful Death Lawsuit?
West Virginia law provides that a wrongful death lawsuit generally must be filed within two years from the date of death.  Failing to file a wrongful death lawsuit within that time period may completely terminate your rights under any potential wrongful death claim. However, there are EXCEPTIONS!
Exceptions to West Virginia's Wrongful Death 2 Years Statute of Limitations
It is important to note that the two-year limitations period has limited exceptions, especially in medical malpractice lawsuits.  In order to make sure that you know how long you have to file a wrongful death action in your particular circumstances, you should consult with an experienced West Virginia wrongful death attorney.
What Compensation is Available in Wrongful Death lawsuits?
There are two primary types of losses, also called damages, in any West Virginia wrongful death lawsuit. The first is the intangible and emotional losses that stem from the death of a loved one.  Those types of compensable damages include but are not limited to:
Sorrow
Mental Anguish
Solace
Loss of society
Loss of companionship
Loss of comfort, guidance, and advice.
The second type of damages is the financial loss caused by the wrongful death.  According to West Virginia law, compensable damages shall include but are not limited to the following:
Compensation for reasonably expected loss of income of the decedent
Compensation for the loss of services, protection, care and assistance that would have been likely provided by the decedent
Expenses for the care, treatment and hospitalization of the decedent related to his/her injury resulting in death
Reasonable funeral expenses
Finally, a court may award punitive damages in a West Virginia wrongful death case in limited circumstances where the defendant's conduct is especially egregious. Punitive damages are meant to punish the responsible party, or parties, for intentional, reckless or malicious wrongdoing. Punitive damages are almost always applicable in drunk driving accidents, and sometimes in trucking accident cases.
What Happens After a Wrongful Death Claim is Settled?
If a wrongful death claim or lawsuit is settled, a hearing will be set by the West Virginia Court that has jurisdiction over the wrongful death. All beneficiaries have a right to receive notice of this hearing, and they can appear and assert any claim they may have. The presiding judge will consider the evidence at the hearing and determine how the settlement should be distributed among the beneficiaries.
Sometimes the beneficiaries agree beforehand how they think the wrongful death compensation should be distributed. The Judge will take this into consideration at the time of the hearing.
Why File a Wrongful Death Case?
Of course the unexpected loss of a loved one can cause a family extreme financial hardship, and wrongful death claims can at least help reduce this financial hardship. Also, as mentioned above, a wrongful death claim can also help prevent similar tragedies in the future by holding wrongdoers financially accountable, which will help deter future reckless behavior.
The deterrent effect of wrongful death claims are often important to families who have lost a loved one. Preventing similar tragedies and thus protecting others can help bring some meaning to the loss of their loved one.
West Law Firm's West Virginia Wrongful Death Lawyers Are Here to Help
West Virginia's wrongful death laws are complicated and wrongful death claims involve some of the worst losses that can be experienced. Having an experienced wrongful death lawyer on your side can help ensure you and your family's rights are protected and any wrongdoer is held accountable.
If you have lost a loved one due to negligence, a dangerous workplace, or other misconduct, we invite you to call us for a free and confidential consultation.  Our toll free number is 877-943-9378 (WEST), and there's also No Fee unless and until we recover compensation for you and your family.  The West Law Firm is here to help.
Brooks West is a West Virginia personal injury lawyer who helps people who have been injured by negligence or wrongful conduct. He is the President and founder of West Law Firm and has been an attorney since 2005. Brooks is a Multi-Million Dollar Advocates Forum member and has been awarded the AV Preeminent Rating from Martindale-Hubbell.