Parkersburg, WV, Car Accident Lawyer
Parkersburg, the fourth largest city in West Virginia, lies at the intersection of Interstates 77 and 50. With nearly 90,000 people and traffic constantly flowing in and out of the city, the chances of getting into a crash and needing a West Virginia car accident lawyer are high.
If you get injured in a car accident in Parkersburg, the top-rated car accident lawyers at West Law Firm can help. Not only can we help you get maximum compensation to pay for your medical care, lost wages, pain and suffering, but we will also handle every aspect of your case so you can rest at ease and focus on healing.
How Do I Choose the Best Parkersburg, WV, Car Accident Lawyer For My Case?
Choosing the best car accident lawyer for your specific case may seem overwhelming. There are lots of attorneys to choose from, and it's not something most people have to do often! Some qualities to look for in a good car accident lawyer are as follows:
They've successfully won car accident cases like yours.
They have the resources to pursue your case to a favorable conclusion, including trial.
They take the time to answer all of your questions.
They give you a fair assessment of your chances of success.
You feel comfortable working with them.
Your communication styles mesh well.
They have high ratings on reputable review sites like Google Reviews.
West Law Firm meets these qualifications. Our firm and award-winning accident attorneys have over 100 five-star ratings on Google, an A+ rating with the Better Business Bureau, and decades of legal experience. Additionally, your main point of contact at West Law Firm will be a lawyer, not a paralegal or assistant. Many firms try to cut corners and maximize profits by hiring non-lawyers to handle most of the client communications.
Ask us questions about our experience and our approach to car accident representation during your consultation. We'll prove to you why we are the firm to go with.
How Will the West Law Firm Help Me With My Parkersburg Car Accident Claim?
Here are a few of the ways our Parkersburg, WV car accident lawyers will help you your accident claim:
Handle all communication with the defendant and their insurers
Calculate the full value of all your damages so we can ensure you get what you're truly owed
Negotiate for a higher settlement than what the insurance company will typically offer you without a lawyer
Perform an investigation to secure the evidence necessary to prove that you weren't at fault for the accident
Consult with experts and accident reconstructionists for their opinion for your case, if needed
Sue the insurer if the insurance company will not come to a fair and just settlement.
Having an experienced West Virginia injury law firm on your side, like the West Law Firm, will motivate the insurers to settle your claim faster and for the right amount of money. Without a lawyer, you'll likely become a victim a second time to their tactics, which usually include delaying, defending, and denying your claim for as long as possible.
In fact, most cases settle out of court once you have a lawyer because they know going to trial could force them to pay much more than they want to pay. Our firm is more than prepared to take the insurer to court if they refuse to settle fairly.
What Damages Can I Claim? What Can I Be Compensated For?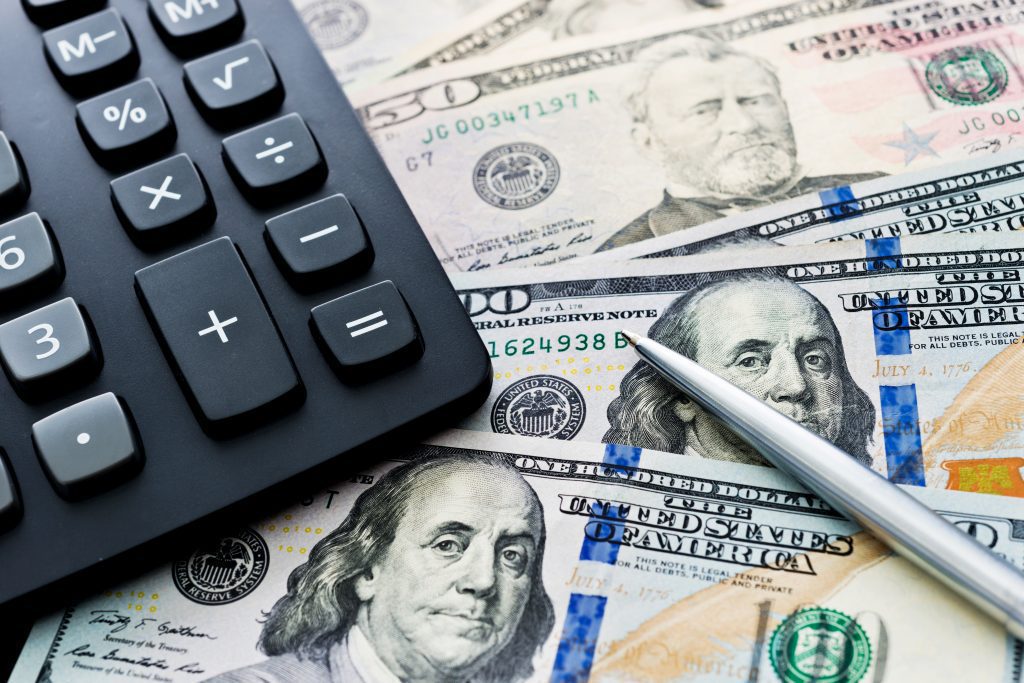 The minimum auto insurance policy in West Virginia covers up to $25,000 in injuries per person, $50,000 in injuries per accident, and $25,000 for property damage. This coverage is also mirrored for uninsured motorist accidents. Commercial insurance policies that cover crashes like West Virginia truck accidents must have at least $750,000 in coverage. Also, many West Virginia auto insurance policies have more than the $25,000 minimums. Yet this amount still may not cover all of your damages.
Some of the damages you may be able to claim include economic damages, like for medical bills, lost wages, and out-of-pocket expenses, and non-economic damages for things like pain and suffering, annoyance and inconvenience, and punitive damages may be available to you if the facts of your case justify it under West Virginia personal injury law.
When we investigate your claim, we will see how many policies may apply to your claim, what the limits are, and how much you need in order to become whole again. Then, we will fight to get you the most money possible within the limits of the law and the facts of your case.
What Should I Do After a Car Accident?
There are things you can do right after a car accident to raise your chances of a successful outcome in your case. Some of these are required by law, like contacting the police if you've been injured in an accident. Try to do as many of these as you can before you contact a lawyer.
Call the police to summon medical help and give a report
Take photos or video of the crash scene, your injuries, and the cars
Get the contact information of any witnesses, but do not talk to them about what happened
Seek medical attention as soon as possible after your accident, even if you feel fine.
Tell your doctor you've been in an accident and ask for a copy of your medical records after they have tested you
Follow all the advice of your doctor, including bed rest and medication
Once you have seen your doctor and given a report to the police, it's time to contact a car accident lawyer in Parkersburg, WV. The West Law Firm's experienced team will study the evidence you've collected and assess your chances of success in a claim.
What Happens if I'm Also At Fault for My Car Crash?
It's possible that you may share some of the fault for your car or trucking accident. Does that mean you cannot collect compensation? West Virginia uses a rule called modified comparative negligence to divide compensation when parties share fault.
As long as you are less than 50% at fault for an accident, you can collect compensation under this rule. If you are 50% or more at fault, you lose the right to financial recovery. Your percentage of liability also reduces how much you receive.
So, if you are 25% at fault and you receive $100,000, you will only receive $75,000. The other $25,000 is lost under the modified comparative negligence rule. So it's important to have someone who can fight against claims you share fault. You could lose a lot of money otherwise.
Why It's Important to Speak with a Car Accident Lawyer as Soon as Possible
As you probably know, all lawsuits have statutes of limitations that set deadlines for your right to file a claim after you've suffered an injury. For West Virginia car accident lawsuits, that limit is two years in most cases. This deadline is just one reason it's important to speak with a car accident lawyer as soon as possible after your accident.
Starting early also gives us time to investigate what happened and negotiate a settlement before we're forced to file a lawsuit. Additionally, evidence can be destroyed or lost, and the sooner you contact an attorney, the sooner they can begin working on your auto accident claim. Once the statute of limitations has passed, you cannot recover money for your accident. If you try to work with a lawyer with too little time left on the clock, they won't have time to build a suitable case.
Contact our Parkersburg, WV, Car Accident Lawyers
If you or a loved one has been injured in a Parkersburg auto accident, we invite you to call our top-rated car accident lawyers for a free consultation at 1-877-943-9378 (WEST). West Law Firm also offers a "no fee unless you win" guarantee. Our services to you are free unless and until you recover financial compensation.
Contact us 24/7 at the number on your screen or use our contact form to schedule your no-cost case evaluation. We represent clients across West Virginia. If you are in the hospital and cannot travel, we can send one of our attorneys to you.