Best & Worst West Virginia Nursing Homes for 2016-2017 — U.S. News
U.S. News has named the Best Nursing Homes for 2016-2017, and three in West Virginia made the list. Whether you're planning ahead or need to make an immediate decision for yourself or a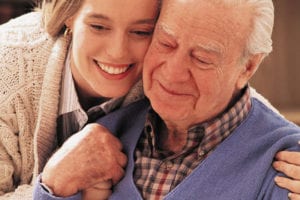 loved one, West Law Firm hopes the information below helps you make an informed decision.
Top Rated Nursing Homes in WV, According to U.S. News
U.S. News rated 126 nursing homes in West Virginia, but only 3 received its top rated designation with a score of 4.5 or better. Those nursing homes are as follows:
Springfield Center
Route 1 Box 101-A, Lindside, WV 24951
St. Barbara's Memorial Nursing Home
31 Saint Barbara's Road, Fairmont, WV 26555
War Memorial Hospital, Distinct Part
1 Healthy Way, Berkeley Springs, WV 25411
West Virginia Nursing Homes Rated 4 Stars or Higher by U.S. News
Below are the nursing homes in West Virginia that U.S. News rated 4 Stars or higher.
Cortland Acres Nursing Home
39 Cortland Acres Lane, Thomas, WV 26292
Carehaven of Pleasants
506 Riverview Road, Belmont, WV 26134
Clarksburg Nursing and Rehabilitation Center, LLC
801 Davisson Run Road, Clarksburg, WV 26301
Huntington Health and Rehabilitation Center
1720 17th Street, Huntington, WV 25701
Minnie Hamilton Health Care Distinct Part
186 Hospital Drive, Grantsville, WV 26147
Pineridge
300 Miller Road, Kingwood, WV 26537
Pocahontas Center
5 Everett Tibbs Road, Marlinton, WV 24954
Wayne Nursing and Rehabilitation Center, LLC
6999 Route 152, Wayne, WV 25570
Webster Nursing and Rehabilitation Center, LLC
411 Erbacon Road, Cowen, WV 26206
Worthington Nursing and Rehabilitation Center, LLC
2675 36th Street, Parkersburg, WV 26104
Wyoming Nursing and Rehabilitation Center, LLC
236 Warrior Way, New Richmond, WV 24867
Top Rated WV Nursing Homes According to Medicare.gov
According to Medicare.gov, seventeen West Virginia nursing homes were rated well above average. The Medicare rating system is not as comprehensive as U.S. News' system, but, as mentioned below, there are other important factors to consider when selecting a nursing home such as location. Medicare's rating system is one more factor to help you make a better decision for you or your loved one.
Link to Medicare's Nursing Home Compare Tool. By using this link, you can search and compare nursing homes in West Virginia according to location, nursing home name, or average star rating.
Best & Worst Nursing Homes in Charleston, West Virginia
No Charleston nursing homes achieved above a 3 Star U.S. News Rating, and several achieved only a 1 star rating. On the other hand, several nursing homes in Charleston did receive a 5 star rating from Medicare, and most if not all Charleston nursing homes are listed below with both their U.S. News and Medicare ratings.
Charleston, WV nursing homes listed in order of ratings by U.S. News and Medicare.gov:
Columbia St. Francis Hospital – 3 Stars U.S. News/Medicare 5 Stars
333 Laidley Street, Charleston, WV 25322
The Arthur B Hodges Center – 3 Stars U.S. News/Medicare 5 Stars
300 Baker Lane, Charleston, WV 25302
Eastbrook Center LLC – 3 Stars U.S. News/Medicare 3 Stars
3819 Chesterfield Avenue, Charleston, WV 25304
Meadowbrook Acres – 3 Stars U.S. News/Medicare 3 Stars
2149 Greenbrier Street, Charleston, WV 25311
Cedar Ridge Center – 2.4 Stars U.S. News/Medicare 4 Stars
302 Cedar Ridge Road, Sissonville, WV 25320
Oak Ridge Center – 2 Stars U.S. News/Medicare 2 Stars
1000 Association Drive, Charleston, WV 25311
Putnam Center – 1.3 Stars U.S. News/Medicare 1 Star
300 Seville Road, Hurricane, WV 25526
Dunbar Center – 1.1 Stars U.S. News/1 Star Medicare — Warning! According to U.S. News, this home is being closely monitored because of a history of low quality care
501 Caldwell Lane, Dunbar, WV 25064
Teays Valley Center  1 out of 5 Stars
590 North Poplar Fork Road, Hurricane, WV 25526
Valley Center – 1 out of 5 Stars by both U.S. News and Medicare
1000 Lincoln Drive, South Charleston, WV 25309
Marmet Center – Not rated by U.S. News/Medicare 1 Star
One Sutphin Drive, Marmet, WV 25315
Golden Livingcenter Riverside – Not rated by U.S. News/Medicare 1 Star
For a complete listing of the best and worst nursing homes according to U.S. News, please visit http://health.usnews.com/best-nursing-homes/area/wv.
Are the West Virginia Nursing Homes with the Highest Rating the Best Choice?
Not necessarily. U.S. News and the Centers for Medicare and Medicaid Services strongly caution that all ratings, whether good or bad, are just a starting point. According to U.S. News and CMS, nothing takes the place of in-depth visits where you can ask questions, observe residents and their families and caregivers, and get a feel of a nursing home that stars can't communicate.  Location is of course another important factor to consider, especially if it makes it more likely that the resident will receive more visitations from family and friends.
Fortunately, CMS has found that "there are many satisfied residents and families of residents in nursing homes … at the one-star level." And CMS cautions that "no resident should be moved solely on the basis of a nursing home's ratings…transferring your loved one to a facility that has a higher rating should be balanced with the possible challenges of adjusting to a new nursing home."  For example, if a resident of an existing nursing home has made friends with other residents, moving him or her could be particularly hurtful.  On the other hand, if the medical care he or she is receiving poses a danger to the resident, then moving the resident may be the best choice.  Filing complaints with the appropriate authorities may help alleviate the need to move a loved one to another nursing home.
The Four Principles of a Good Nursing Home — Location, Medical care, Quality of Life, and Cost
The ideal home will be located as conveniently as possible to as many family members and friends as possible. The nursing home will provide high-quality care, especially if the new resident has a chronic condition such as dementia or a physical disability that requires day-to-day specialized care.  It will welcome and offer your loved one a welcoming and supportive environment that encourages social interactions and meaningful activities.   Lastly, it's cost will be affordable given the combination of available savings, Medicare, Medicaid, and any available long-term care insurance.
Alternatives to Nursing Homes
You or your family member may have long-term care choices other than nursing homes. For example, depending on your needs and resources, community services, home care, or assisted living might be available. Before choosing a nursing home, you may want to see if one of these other options are available or if they might help after a temporary nursing home stay.  For more information on long-term care choices and resources, see Medicare's Guide to Choosing a Nursing Home or Other Long-Term Care — especially Section 3.
Beware! Do Not Sign an Arbitration Agreement
Some nursing homes use what's called forced arbitration contracts to deny their residents the right to bring legal action against them in a court of law, even in cases of murder, wrongful death, medical malpractice, and elderly abuse. Fortunately, the Department of Health and Human Services has issued a new rule prohibiting long-term care facilities that accept Medicare or Medicaid from forcing residents into arbitration. However, that rule has recently been challenged by the Nursing Home Industry and Lobby, so the safest thing to do is to read any proposed contract carefully and make sure there is no forced arbitration clause in the contract. If there is one in the proposed contract, ask the nursing home to take out.
Free Consultation with an Experienced West Virginia Nursing Home Injury, Neglect and Abuse Lawyer
We hope that your loved one receives the best possible care from whatever nursing home or other long term care provider you choose.  However, if you suspect your loved one was injured or died as a result of a doctor's, nurse's, or nursing home's negligence or abuse, an experienced nursing home lawyer, like those at West Law Firm, can help you understand your rights and hold the wrongdoers accountable.  We invite you to call our toll free number today at 1-877-943-9378, for a FREE consultation. There's also No Fee unless and until you win.
You may also find our article The Rights of Nursing Home Residents in West Virginia helpful.
Brooks West is a West Virginia personal injury lawyer who helps people who have been injured by negligence or wrongful conduct. He is the President and founder of West Law Firm and has been an attorney since 2005. Brooks is a Multi-Million Dollar Advocates Forum member and has been awarded the AV Preeminent Rating from Martindale-Hubbell.