Two-Car Crash Kills Charleston Man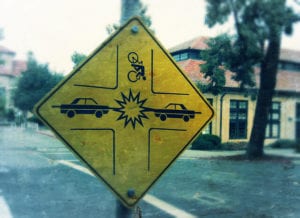 Charleston, West Virginia:  John C. Frazier, a 90-year-old Charleston man, died after his 2001 Toyota Avalon was struck by another car that was traveling eastbound on U.S. 60 on Sunday.
According to the St. Albans Police Department, John C. Frazier pulled out of Alameda Street onto U.S. 60 when a 2003 Chevy Malibu driven by Robin L. Brown crashed into his car at 2:31 p.m.  Both the St. Albans Fire Department and police responded to the two-car crash, and the crash is still under investigation.
The crash trapped Frazier in his car, and he had to be cut out of his vehicle by the St. Albans Fire Department.  He was rushed to a hospital, but he later died.  An exact cause of death is not yet known.
Robin Brown was not injured and declined treatment.  Frazier's wife was riding as a passenger in the 2001 Avalon with him, but she was not injured.  Lt. D.C. Harris of the St. Albans Police Department will be reconstructing the crash to determine what happened and who, if anybody, was at fault.
If you have been involved in a car accident, it is advisable to at least speak with an experienced West Virginia car accident lawyer.  An auto accident lawyer at West Law Offices is available for free consultations, and we never charge a fee until we recover money for you.