Teen Dies and 10 Others are Injured in WV Crash While Riding in the Back of a Pickup
It has been a deadly summer for teens on the roads of West Virginia as a number of fatal crashes have made headlines.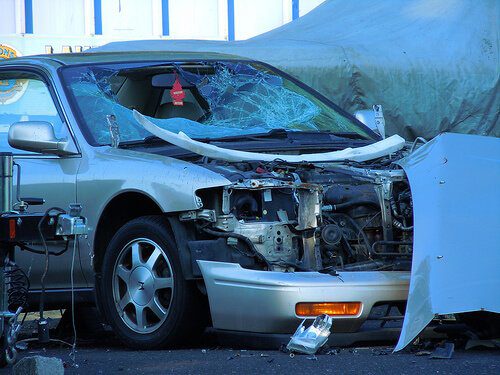 A recent crash was particularly shocking. A 17-year-old was killed and 10 others were injured in a crash involving a single pickup truck.
Kara Conley died when a truck she and 10 of her friends were riding in crashed into a guardrail and landed upside down in a creek in Clay County, West Virginia.  The response from Kara's community and friends following her tragic death make it clear she was a special person and very loved.
The crash occurred on Route 36 near the Wallback exit of Interstate 79. The accident sparked an investigation by West Virginia State Police who said a small amount of marijuana was found in the pickup truck are not sure it had anything to do with the cause of the wreck. 
The 10 who were injured whose ages ranged from 14 to 20, were treated in Charleston hospitals. Their injuries ranged from minor to severe.
This accident raised a lot of questions, including why many states have no laws related to passengers riding in the backs of pickups.
The group was riding in a pickup truck, and some of the passengers were riding in the bed of the truck, which is legal in West Virginia.
The Charleston Daily Mail reported if you are an older teen or adult, it's legal to ride in the bed of a pickup truck just about everywhere in the country, according to data from the Insurance Institute for Highway Safety.
"Besides West Virginia, 19 other (largely rural) states have no law whatsoever against riding in the bed of a pickup – Alabama, Alaska, Arizona, Delaware, Idaho, Illinois, Indiana, Iowa, Kentucky, Minnesota, Mississippi, Montana, New Hampshire, New Mexico, North Dakota, Oklahoma, South Dakota, Vermont, Washington and Wyoming," reported the Charleston Daily Mail.
The article also alluded to exemptions in states that have laws. There are minimum ages for riding in pickup trucks in many states ranging from 12 in states such as Louisiana and Tennessee to 19 in Maine.
The accident statistics point to a possible need for laws governing riding in the backs of pickups in West Virginia and elsewhere.  Such a law would save lives if followed.
Recently the National MCH Center for Child Death Review said in a report, riding in a truck bed is one of the leading concerns for children under the age of 16.
It's a dangerous practice for a variety of reasons.  There are no seat belts in the back of a truck, meaning anyone who is involved in a collision will invariably be thrown from the truck, as was the case the recent accident in West Virginia.
According to the National Conference of State Legislatures, these accidents lead to 200 deaths a year, nationwide.
West Virginia has seen a spate of teen driving tragedies this summer. Recently our West Virginia injury lawyer reported on a crash that claimed the life of a 16-year-old boy. Four other teens were injured. Police said the driver had been under the influence at the time of the crash.  
Although no amount of money can make up for the loss of a loved, their families often have grounds to file a wrongful death lawsuit when their death was caused by negligence or carelessness.  Among other things, wrongful death lawsuits can help with funeral expenses and help provide support for families that were dependent on the decedent.
If you are the family member of a passenger who has died or who has been injured by the carelessness of another, contacting an experienced West Virginia auto accident lawyer as soon as possible can help insure that evidence is preserved and that you get fair compensation for your losses.  We invite you to call us toll free at 1-877-943-9378 if you would like to speak with an attorney.
Brooks West is a West Virginia personal injury lawyer who helps people who have been injured by negligence or wrongful conduct. He is the President and founder of West Law Firm and has been an attorney since 2005. Brooks is a Multi-Million Dollar Advocates Forum member and has been awarded the AV Preeminent Rating from Martindale-Hubbell.