Randolph County Prosecuting Attorney Seeks Special Prosecutor in Car Wreck Probe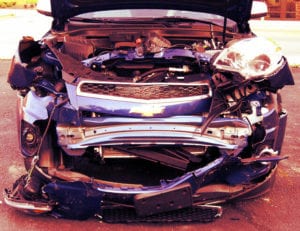 CHARLESTON, WV – Randolph County prosecuting attorney, Michael Parker, is seeking a special prosecutor to investigate a Randolph County automobile wreck involving a volunteer fire department chief and the subsequent actions of two off-duty police officers.
The Randolph County prosecutor filed a motion this week in circuit court requesting the appointment of a special prosecutor. Parker told the media that he works closely with local law enforcement.
West Virginia State Police say a truck driven by Beverly Volunteer Fire Department Chief Jeffrey D. Pritt wrecked on Dec. 17, 2011. Pritt is charged with leaving the scene, failure to report a crash, and driving left of center.  An off-duty Randolph County sheriff's deputy and an off-duty Elkins police officer were at the scene as volunteer firefighters.

Under West Virginia law, the driver of a vehicle involved in a crash resulting in injury to or death of any person or total property damage to an apparent extent of $1,000 or more shall immediately by the quickest means of communication, give notice of such car, truck or motorcycle crash to the local police department if such crash occurs within a municipality, otherwise to the office of the county sheriff or the nearest office of the West Virginia State Police. West Virginia Code §17C-4-6. Immediate notification of crashes.
If you have been involved in a car accident in which the other driver fled the scene, you may be entitled to compensation under the West Virginia Victim's Compensation fund.  You will also have uninsured coverage, which will entitle you to at least $20,000 in coverage for bodily injury. If you have questions about your rights, feel free to contact a personal injury attorney at West Law Offices for a free consultation.
Brooks West is a West Virginia personal injury lawyer who helps people who have been injured by negligence or wrongful conduct. He is the President and founder of West Law Firm and has been an attorney since 2005. Brooks is a Multi-Million Dollar Advocates Forum member and has been awarded the AV Preeminent Rating from Martindale-Hubbell.