Huntington, WV, Personal Injury Lawyer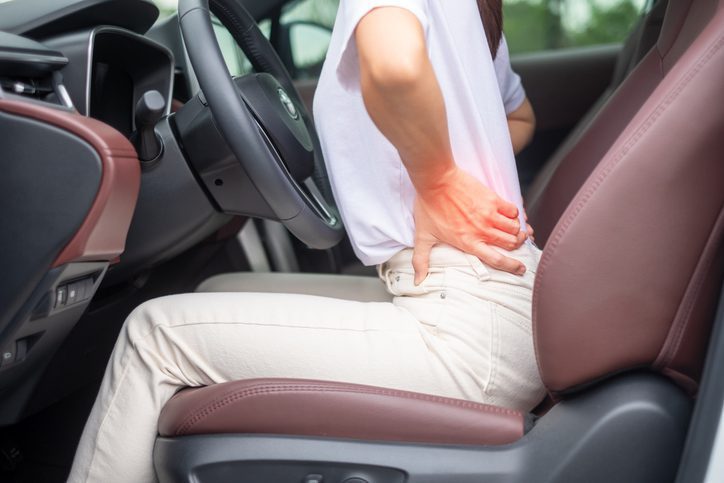 Every day, people get hurt in negligent accidents caused by others. It could be from someone's vehicle, their workplace, even bad medications. How do victims get justice after someone's negligence harmed them? They contact personal injury lawyers like the team at West Law Firm.
West Law Firm helps people in Huntington get justice after someone else has harmed them. You can get cash compensation to pay for the costs of your accident and to make up for the pain and suffering you've experienced.
Seeking legal help after an accident is a big step, so we want to explain what to expect when you hire one of our personal injury lawyers in Huntington, West Virginia.
Case Types We Take at Our Firm
How do you decide which personal injury lawyer in Huntington to choose? The first step is to find a lawyer that has experience winning cases like yours. Personal injury law is quite broad. Some kinds of injury, like medical malpractice, require special training and access to experts.
At West Law Firm, our main practice areas are:
Motor vehicle accidents
Personal/Catastrophic injuries
Animal attacks
Medical malpractice
Nursing home abuse & neglect
Wrongful Death
Insurance disputes
Class action and mass torts (e.g. mesothelioma cases)
Sexual abuse
Work injury claims, including fracking, construction, mining, and heavy industry
Medical product liability cases
We encourage you to ask us about our experience with cases like yours and how successful we were for past clients. Feeling comfortable with your personal injury lawyer's ability to help you is the first step toward a successful outcome.
The Core Components of Winning A Personal Injury Case
Nearly all personal injury claims are won by proving someone else was negligent and caused your injuries. In order to prove negligence and win your case, our lawyers must answer three questions:
Who are the parties that had a responsibility to avoid injuring you?
What were the unreasonable mistakes they made that put you in danger?
Did those mistakes cause your injuries?
If we can identify the people, the mistakes, and show how the mistakes hurt you, then the defendant is negligent and owes you compensation for what they've done to you. Those consequences are called damages.
When we speak with you during your consultation, one thing we look at before taking a case is how easy it will be to prove these things. In some areas of personal injury law, there are additional legal hurdles we must consider before we accept a new client.
How Does Your Personal Injury Attorneys in Huntington Decide the Value of a Case?
After proving you have a case, the next task of your Huntington personal injury lawyer is to calculate the value of your case. Most cases are worth much more than you think, or what the insurers want to offer you. Lawyers can raise the value of your case by quite a lot.
You may know the value of your current bills and how much money you're losing from not working, but there are future costs you may not know how to estimate and economic costs you haven't considered. We can uncover these costs and add them to your claim.
There are also non-economic damages like pain and suffering that require negotiation. This is where a lawyer's help really shines. The insurers will try to minimize what happened to you to pay you less, but we know how to make them open up their wallets and pay you what you're really owed.
Fighting Against the Insurance Companies
Once we know the value of your case, now we have to fight to get it. We will take your claim to the insurers and defendants to argue for your compensation. We take our time to build a strong case based on sound evidence before approaching them so you get the best chance of maximum compensation.
While we negotiate, you can focus on recovering from your injuries. Your lawyer will handle all communication with your opponents. You'll also receive legal advice that can keep you from making mistakes an insurer could use against you to lower your compensation.
Nearly all cases settle out of court, but sometimes an insurer will not budge and demand a trial. Trial puts the decision of compensation into the hands of a judge and jury. West Law Firm is no stranger to the courtroom and will work hard to persuade the court that your side of the story is the correct one along with the value of your case.
What Happens When the Case Is Done?
If we take your case and you lose, you will owe your Huntington personal injury attorney nothing for their services. Clients do not have to pay attorney fees if they lose. Payment is contingent on a successful case. This means anyone can hire a personal injury attorney, and it gives lawyers incentive to fight hard for their clients.
If you win, our attorneys will receive the settlement or award money from the defendant and confirm it's all there, then take our fee and send the rest to you. The fees we charge are a percentage of the amount you won. The more you win, the higher the fee will be.
The exact fee depends on how much you win and the difficulty of your case. We will discuss our rates with you during your free consultation if we believe you have a case we can win. Remember that you are not obligated to go with us if you get a consultation! Let us make the case to you why we're the firm to go with.
Speak with a Huntington, WV, Personal Injury Lawyer Today
Call the West Law Firm if you've been injured in an accident and live in Huntington, WV. Our team is ready to help you learn your legal options and help you get compensation to pay for your accident.
To get a free, no-obligation consultation scheduled with us, contact us by phone or by email anytime, even on weekends and holidays. The sooner you share your story with us, the sooner you could get paid for what happened, so call now.