Philips CPAP Recall Lawsuit Injury Lawyers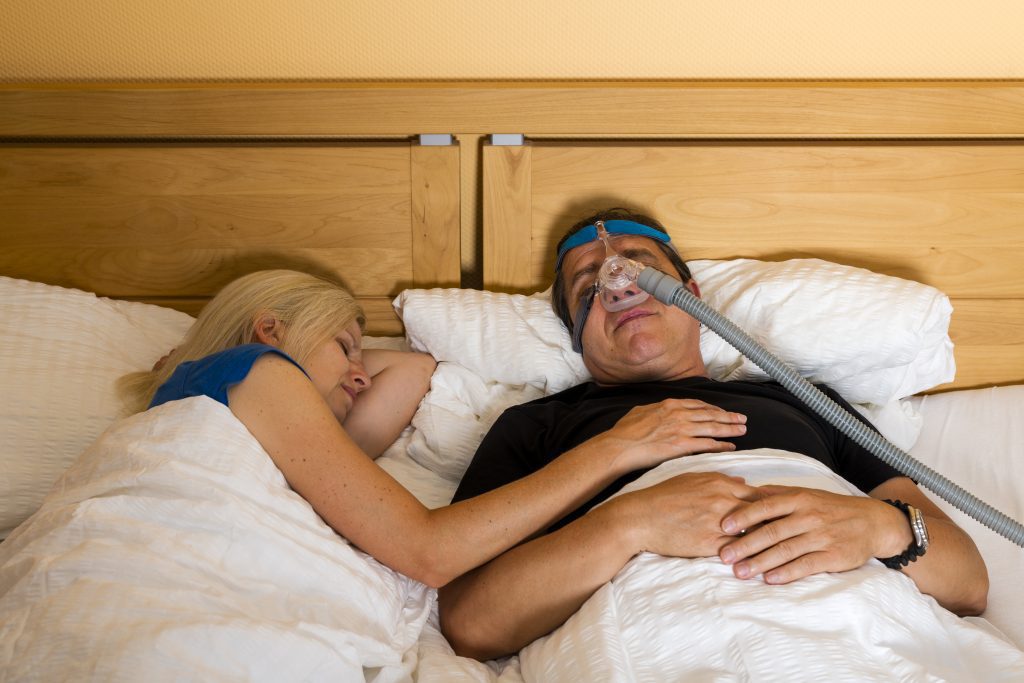 Philips Respironics recalled several popular BiPAP and CPAP sleep apnea machines over concerns that its products could cause people to inhale dangerous, cancer-causing chemicals. Sound muffling foam used in the devices may break down into small particles and lead to short and long-term health issues. If you or a loved one used these devices and developed specific injuries like chronic asthma or certain cancers, you may be entitled to file a CPAP lawsuit to seek compensation.
Why Did Philips Recall Some of Its CPAP Machines?
In July 2021, the FDA classified Philips' CPAP device problem as a Class I Recall, the most serious type of recall. Polyester-based polyurethane (PE-PUR) is a sound abatement foam used in affected Philips' devices to reduce sound and vibration. According to the FDA, the PE-PUR foam in the affected Philips Respironics CPAP, BiPAP, and ventilator devices may:
Break down (degrade) into particles which may enter the device's air pathway and be inhaled or swallowed by the user.
Release certain chemicals into the device's air pathway, which may be inhaled.
These issues can result in serious injury, which can be life-threatening, cause permanent impairment, and require medical intervention to prevent permanent damage.
Which CPAP Machines Did Philips Recall?
__ DreamStation ASV
__ DreamStation ST, AVAPS
__ SystemOne ASV4
__ C Series ASV, S/T, AVAPS
__ OmniLab Advanced Plus In-Lab Titration Device
__ SystemOne (Q series)
__ DreamStation CPAP, Auto CPAP, BiPAP
__ DreamStation GO CPAP, APAP
__ Dorma 400, 500 CPAP
__ REMStar SE Auto CPAP
__ Trilogy 100 Ventilator
__ Trilogy 200 Ventilator
__ Garbin Plus, Aeris, LifeVent Ventilator
__ A-Series BiPAP V30 Auto Ventilator
What Should You Do if You Have a Recalled Philips CPAP Devices While Waiting for a Replacement or Repair?
The first step is to confirm your Philips CPAP device is part of the recall. Here is a list of recalled CPAP devices.
Register your device on Philips Respironics' recall website if it's on the recall list.
Avoid ozone and UV light products for cleaning your CPAP machine and accessories because they may worsen the breakdown of the foam.
Speak to your doctor about whether you continue using your Philips recalled device while waiting for a replacement or repair.
If your CPAP device is on the recall list, it's important to speak with your doctor because they will advise you whether you should get a replacement device, stop using the device immediately, or continue using the device until you get a replacement.
Some people are being advised to stop using their Philips sleep apnea devices until they can get an alternative. Other people are advised to continue using the devices until they can get them replaced or repaired because the benefits they receive from such devices outweigh the risks. Every person's health issues and needs are different, and there's no "one size fits all" answer in this case.
What Injuries and Conditions May Entitle You To Compensation After Using a CPAP?
We are helping people who used one of Philips' recalled CPAP machines if they used one of the devices listed above and were diagnosed with one of the following conditions after a year or more of using the CPAP device. If this describes you or a loved one, we encourage you to call us for a Free Case Evaluation at 877-943-9378 (WEST).
Chronic Asthma
Pneumonitis
COPD
Chronic Bronchitis
Recurring Pneumonia (3+ times in 18 months)
Pulmonary Fibrosis
Scarring of the lungs
Interstitial Lung Disease
Salivary, Tongue, Lip Cancer
Sarcoidosis
Nasal Cancer
Sinus Cancer
Nasopharynx cancer
Throat cancer
Thyroid cancer – (Wrongful Death)
Lung Cancer
Kidney Cancer
Bladder Cancer
Liver Cancer
Lymphoma
Multiple Myeloma
Malignant Tumors
Leukemia
Other Cancer
Wrongful Death from one of the above within the last 20 months
West Virginia Philips CPAP Recall Lawsuits
People are filing West Virginia Philips CPAP lawsuits because the sound abatement foam, known as PE-PUR, in recalled Philips CPAP, BiPAP, and ventilator devices may cause cancer, respiratory problems, and other injury if it breaks down and degrades. Philips has said that degraded PE-PUR foam may release black particles and toxic gasses that users may breathe in and/or swallow.
Get a Free Philips CPAP Recall Case Evaluation From an Experienced West Virginia Injury Lawyer
If you or a loved one used or uses a Philips CPAP machine that has been recalled and have been injured, including suffering from cancer, you may be entitled to compensation. West Law Firm is based in Charleston, West Virginia, but we serve clients throughout the country who have been wrongly injured by defective medical devices.
Defective Product injury cases are different and often more complex than typical personal injury and auto accident cases. So, it's important to call a law firm with defective product experience like us at West Law Firm. For a Free Consultation, we invite you to call our toll free number today at 1-877-943-9378 (WEST), and there's No Fee unless and until you recover compensation.